Philadelphia is a thriving city with a robust business environment. While that is good, it could make it difficult for your online business to attract website traffic and stand out in search engine rankings. But you can do that with the best local SEO agency in Philadelphia as your digital marketing partner.
The top seo companies in Philadelphia should have the following qualities:
Expert understanding of Philadelphia. An expert seo team should know enough about Philadelphia to confidently offer seo consulting and local seo services.
Seo specialists. An experienced seo agency should know search engine algorithms and how to use them to your advantage.
Pursue seo success. The right seo agency should offer customized search engine optimization services using only the latest and best SEO marketing tactics.
Digital marketing experts. The best Seo companies should know how to create a marketing strategy. They should also know how to execute the best SEO strategies, such as paid search
and paid advertising, and other marketing efforts that bring
Your ultimate goal should be to become the best in your industry when thinking of affordable SEO Philadelphia companies to partner with. And by the best, I mean the ability to attract high-quality organic traffic, rank highest in search engines and report the best conversion rates.
If you're ready for that level of business success, read on to learn the qualities of a top-ranking SEO provider.
The Best Philadelphia SEO Company Should Conduct Technical SEO Audits
Most seo agencies tend to rush when executing a digital marketing strategy. But the best take their time to plan.
Before your Search engine optimization (seo) partner launches a seo campaign, it must thoroughly analyze your website through an SEO audit. An SEO audit involves evaluating your entire website to satisfy yourself that it is optimized to rank highly in search rankings. An SEO audit might also reveal errors that might be impacting performance. A few of these errors include:
Page indexing
Search engines like Google can only find web pages that have been indexed. You may conduct on-page optimization efforts such as optimizing title tags and adding meta descriptions. Still, if you have not indexed pages on your website, they will not appear on search engine results pages.
Different site URL versions
Your site may have duplicate versions if it runs on URL versions with an HTTP, HTTPS, or WWW. It is possible to have the same website with two URL versions, one that opens a website beginning with https and the other beginning with www.
When two similar websites exist, it can confuse your clients, and Google treats these two sites as duplicates, diluting page rank.
Manual actions
Google issues a manual action against a site that violates its policies—for example, keyword stuffing, spam, and suspicious backlinking activities. If spam originates from your website, if you have stuffed your content with keywords, or if you buy backlinks, all these are reasons for Google to penalize your site. A site audit identifies and corrects such issues to maintain a high ranking in search engines.
If you buy seo services from a quality seo company, they should be able to advise you on how to tackle manual actions.
The Best SEO Company in Philadelphia Should Know The Local Audience
We cannot stress enough the need to only work with SEO experts who understand the buying trends and behaviors of the people of Philadelphia. Digital marketing agencies keen on understanding their markets conduct detailed studies of local businesses and the populations they serve.
Even before they start discussing the seo efforts they'll offer you, a digital agency should show that they have conducted this type of deep study by demonstrating their knowledge of your target market's search habits, likes and preferences, and buying trends.
These details are essential for creating a winning search engine optimization strategy that will help to:
Drive targeted traffic to your website to increase conversion rates
Boost your site's visibility
Increase conversions
The Best SEO Agency In Philadelphia Should Provide Customized SEO Services
Your Philadelphia SEO agency must tailor a unique SEO strategy for your business. You will need more than just a one-size-fits-all approach to online and digital marketing services to help you stand out in Philadelphia. A customized SEO strategy should factor in the following:
Your specific vision and goals
Your industry
Your target audience
Philadelphia Seo Consultants Should Make Data-Driven Decisions
Data-driven decisions are crucial for any online business's sales and marketing performance. Without data, SEO will be done blind and probably backfire because your internet marketing agency has no numbers to guide them in campaign budgeting and planning.
Knowledgeable SEO agencies are keen on analytics and reporting. They regularly monitor and analyze data from content marketing efforts and advertising campaigns and then use that data to improve those digital marketing strategies and campaigns.
The best SEO agencies also understand that website, SEO, and ad campaign optimization is an onion process. They should therefore be able to adapt their approach by making changes whenever industry trends and customer behavior shift.
An SEO Agency In Philadelphia Must Understand Google's Search Algorithms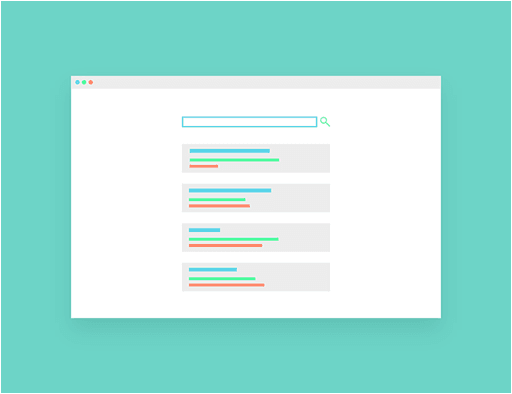 Search engine algorithms evolve at a dizzying rate. A new one emerges when you think you've got the current algorithm figured out. As a busy business person, you'd need to be a superhero to keep up with these updates.
The best Philadelphia SEO Companies make it their business to gain as much extensive knowledge as possible about web development, new algorithms, and how they affect search engine results.
More so, a well-resourced SEO provider is flexible enough to:
</span
Jump in immediately if there's a change in algorithm and adjust your strategy accordingly
Do content updates on older content to guarantee it's still the most relevant in your industry
Check that your website still ranks high in Philadelphia's organic search results
The Right SEO Services Employ the Latest and Best SEO Best Practices
The best SEO firms in Philadelphia should use a wide range of SEO techniques to optimize your website, boost user engagement, and increase customer time on a web page.
The latest SEO best practices include:
</span
Keyword research
Your seo firm should perform keyword research because keywords help direct web traffic to relevant websites.
On-page SEO
Armed with the right keywords, your seo firm can perform on-page seo by optimizing headers, content, and Meta tags with relevant keywords.
</span
Technical SEO
Optimize your website's loading speed, navigation, and design to enhance customer experience. It's also essential to make your sites mobile-responsive to reach your audience where they spend
their most time.
</span
Link building and Off-page SEO
SEO tactics in this area include Linking with reputable sites to increase your website's authority
Final Words: Partner with Quality SEO Providers in Philadelphia
For your business digital marketing to succeed, you must partner with experienced Philadelphia SEO experts to reach your target audience when and where it matters the most.
That means choosing SEO consultants with expertise and dedication to their client's success and who have what it takes to make your business successful in Philadelphia and beyond.
Our team understands the seo industry inside out. We have built a name as a best-in-class seo brand by providing exceptional customer service to many seo clients. So whether you need a google premier partner, want seo for a new website, e-commerce seo for an existing website, or are interested in a Google business profile, we'll always be there to help as your digital marketing partners.