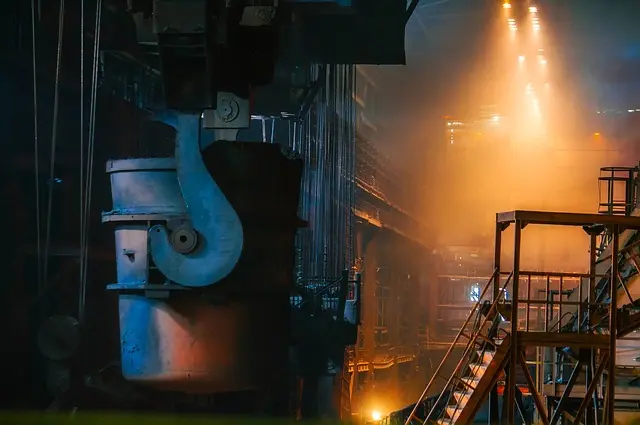 It doesn't always have to be so complicated, even life isn't. We just need the right knowledge to bring the balance we require to thrive.
The unique features of manufacturing companies may make the work of marketing seem complex as well. With the production and sales of products, a complex supply chain, and many more, online marketing campaigns will be extremely helpful in making consumer purchases seamless.
Are you worried about how to put your business on the market while maintaining workload? All the answers you need are here. Stay on and learn more.
Manufacturing Marketing Strategies
Manufacturing businesses can join the moving train. With the numerous benefits of digital marketing, you can attract customers and improve sales without sweating it. Below are some strategies that can help you scale through in marketing.
Have Ample Knowledge of Digital Marketing
Basic knowledge of marketing activities is a great start to your online marketing journey. Manufacturing business like any other business out there hopes to achieve fits that only a strong marketing strategy can ensure.
Before getting into the time, be fully aware of what would be required. In terms of collaborations, intel, essential information about your target audience, business goals, and marketing needs. Also, arm yourself with the knowledge that there is no all-in-one fit strategy for well-rounded marketing success. All marketing strategies are unique in their own ways.
With proper enlightenment, you can boldly collaborate with your agency and place a demand on your money. This way, you can know what you are asking for and be sure to also know when the metrics are working in your favor or not.
Partner with a Digital Marketing Team
Getting a digital marketing company with years of expertise and results should be your next move. If you have the right amount of knowledge about digital marketing, you'd understand this part especially. A team of experts to enact and implement appropriate marketing strategies will be needed. They would work in areas of email marketing, content marketing, online advertising, search engine optimization, and many more.
In today's competitive landscape, a digital marketing agency with a track record is your best bet for your manufacturing business. Some may claim to understand the ropes of Internet marketing, meanwhile, they have no real skill or experience with it.
When choosing an agency for your marketing, ensure that you choose from the best. One with credibility and a backlog of work to show for it. One such agency is Padula Media and you cannot afford to miss out on their great deals.
Build an Engaging Website
Manufacturing marketers could use a well-designed and developed website to increase brand awareness. For your potential customers, your website is the first stop. Through the planning stage of the website, ensure to integrate the purchasing process using buyer personas to give potential customers an experience they'd not forget.
Besides being beautiful (not cramped up), your website should be engaging and also, include clear call-to-action buttons for your customers to follow. This helps them to easily access your site and navigate through their buying process.
Activate Social media marketing strategy
A manufacturing company that is active on social media platforms has a likelihood to increase brand recognition compared to one that isn't. Social media posts may capture success stories, trade shows, industry events, and other educational content that engages existing customers and lures in new ones.
Based on your preference, your social media channels may have video content on production processes and other engaging content that keeps your customers and clients in the loop of how things are run. This will establish a relationship and trust that will in turn lead to customer loyalty.
Note however that your social media may not generate leads right away but with time and consistency, your manufacturing marketing efforts will pay off.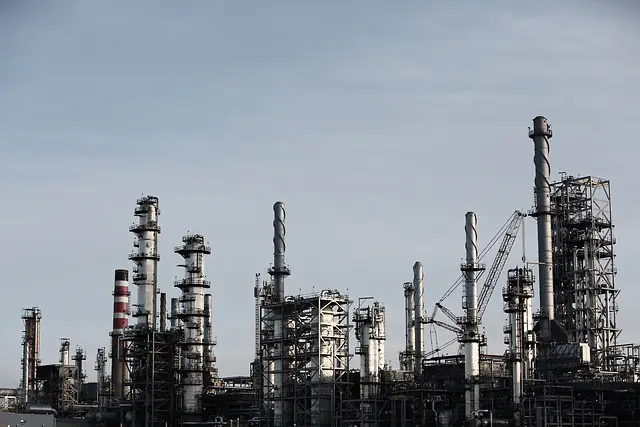 Leverage Pay per click advertising
Many manufacturers can cut costs with this form of advertising. Unlike other kinds of ads, PPC ads placed on search engines only have to be paid for when prospective customers click on them. In other words, your ads can be out there creating awareness about your manufacturing business, and you only have to pay for it when it is clicked on.
Manufacturer marketing strategies like advertising give the advantage of reaching a wider range of audiences other than being limited to a particular area. Manufacturing companies are known to operate on a large scale (globally too), whether to source raw materials for production or for supplies.
Whichever way, advertising is a big deal for any manufacturing company looking to sell off the products from their large-scale productions.
Content marketing strategy
Content marketing is unique in all digital marketing strategies because unlike some that are limited to one area or platform, content strategy cuts across various platforms like social media, email, website, etc. It will be inevitable to create content on all these marketing channels.
Whether it is video, images, blog posts, or any other kind of content, content marketing tactics are unique and effective.
Search engine optimization
Website traffic can generate high-quality leads for a manufacturing company. Web pages with your company's information and content (as the case may be and depending on your goals), can rank on search engines like Google making you more visible to potential customers.
Asides from increasing visibility, SEO efforts drive organic traffic to websites and generate leads. This of course would require expertise to implement an SEO strategy. To research relevant keywords related to manufacturing and tailored to the products you are manufacturing as well. With the researched keywords, they go ahead to create valuable content that would be appropriately optimized further.
Final Word for your Manufacturing Company
Marketing for manufacturers may seem as complex as the business itself. However, just like other businesses, marketing strategies can be put in place to ensure lead generation, business growth, and a nice turnaround for the sales team.
With a digital agency like Padula Media, your manufacturing marketing can take bigger steps.