Killer moves!
You have just one shot at making the big leagues. What is it gonna be? Would you take the shortcuts and fail on the way, or would you take the slow but sure path and make it count? If you must do it, why not do it right? Here are some search engine optimization best practices in Austin Texas.
Austin SEO companies research keywords
The keyword research business takes a lot more than just using a tool to extract topics people are searching for in a given industry. it requires a great deal of knowledge of what will rank and how it will.
First, an Austin SEO agency needs to know what the owner of the website wants to achieve with it. This will serve as a directory for researching keywords. How does this really work?
Searching keywords is one thing, it would only be of advantage if it is used properly. This means that whether it is information to be passed or transactions to be achieved, keywords should be in alignment with the goals of the website.
An Austin SEO agency considers the following while researching keywords;
As it has been earlier mentioned, knowing the goals of the website is the bedrock of keyword research (whether to increase website traffic, generate more qualified leads, or make conversions).
Now that the goal is out of the way, come up with likely keywords as regards the industry and target audience.
With the latest SEO tools like Google Keyword Planner, Ubbersuggest, and the like, SEO experts extract accurate keywords of what people are looking for. These tools use search algorithms from search engines to determine what people are looking for and how often they do daily.
Even after researching keywords, there's a need to analyze them before charging right ahead. Surely, charging right in is a great thing but blindly? NO!
Factors that SEO agencies consider are high search volumes, low competition, and more specific keywords (long-tail keywords) among others. These factors increase the chances of a website ranking on search engines and more importantly, drive relevant traffic (the kind that helps you hit your goals).
Top SEO services in Austin TX leverage content marketing
The good promises of content marketing in digital marketing can drive anyone to break a leg (literally!) but is that really the goal? As a best practice, an Austin SEO company takes the bull by the horn and does it the right way.
Consistently keeping in touch with your target audience is what good content does for you. Through blogs, videos, audios (podcasts), pictures, and more, quality and relevant content contribute to search engine optimization.
One way this happens is through on-page SEO (on-page optimization). Content on websites allows you to conduct keyword optimization and have optimized content. For digital marketing companies, this is one hell of a deal. This guarantees organic traffic and online visibility for their clients and businesses.
Austin SEO companies use custom SEO strategies
To capture the real essence of a business and its goals, some unique approaches may be required. In this case, what worked for everyone else may not work for another.
An instance of this is that a website structure that works perfectly for a food blogger will not be even as remotely okay for an educational platform or an e-commerce website. Different features will be required, hence, the need for custom strategies.
An SEO consultant in Austin Texas understands this need and knows when to apply it and exactly how. For example, they know which business will benefit more from technical SEO, and when to apply international or local SEO. All these make the SEO process of a business seamless.
Austin SEO experts take advantage of social media marketing
This digital strategy is one of a kind. You don't see right away how it contributes to search engine optimization. However, with social media, potential customers get acquainted with a brand or business through constant engagements and posts.
Over time, trust is built from social media engagements and leads back to brand pages organically or through paid ads.
Link building is a package offered by a top Austin SEO company
Search engine optimization is incomplete without this piece of the puzzle. For search engines to consider a website credible, there has to be an acknowledgment from other websites. To earn backlinks from other websites, you have to have ranked nicely on search results.
This gets tricky because the Austin SEO services are working to get you to rank. Fortunately, SEO companies have expertise in organically generating backlinks through what is called link building. Hurray!
User-friendly web design and development from an SEO Agency
Leveraging custom web design and web properties to build an SEO-friendly website is a best practice that should not be ignored especially for a local market like Austin, Texas. You may require an SEO agency that functions in the office of a digital marketing company to accomplish this aspect.
Surely, search engine optimization in itself is self-sufficient but only to a certain degree. It works closely with other aspects of digital marketing to be successful. And this is one of those aspects – web development.
The search rankings of a website can be affected if this aspect is not paid keen attention to. As an SEO company in Austin Texas, ensure that you conduct a comprehensive website audit for any business website you take on even if it's not a new website. This will guarantee more organic traffic and an impeccable SEO experience in the long run.
Factors like mobile optimization, page load speed, and user experience make up for good SEO results.
A leading SEO company monitors SEO campaigns
In this dispensation, for a business to thrive, internet marketing strategies are adopted. One of these many online marketing strategies is search engine optimization. And in many different ways, SEO campaigns are hosted to reach set business goals.
For every SEO campaign comes the responsibility of close evaluation. Austin SEO services are incomplete without this phase. It would be a great dishonor to any business to have internet marketing and even SEO services that go without being monitored. And it is safe to say that its business growth is in jeopardy.
On this note, Austin's SEO services include regular checks and evaluations of digital marketing and SEO strategies. This way, digital marketing experts can easily tell when to make changes and improvements, or when to turn up the heat on already existing strategies.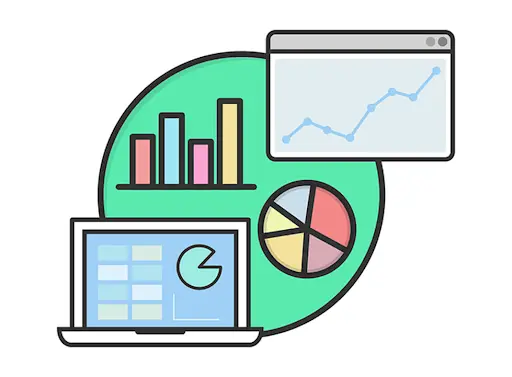 Final Word
With the right amount of effort in SEO, customers in Austin, Texas learn more about local businesses. This in turn creates an online marketplace for this business to grow and blossom. Top Austin SEO agencies navigate and leverage the best practices discussed in this blog for amazing results. Luckily, you are at the right place – right here on this web page.
Contact us at Padula Media for more information.