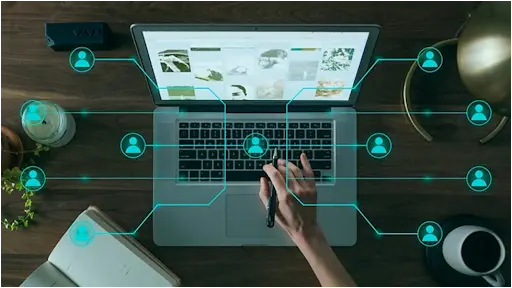 Imagine what it feels like to buy a product and not know how to use it. Consider this a guide on how you can make the best of your investment in a digital marketing company for your business growth.
Before you can harness the expertise of a digital marketing agency in Federick, Maryland, you should carefully consider two (2) crucial factors. You may never get around good digital marketing services if these are not in place – an expert digital marketing agency and clever digital marketing strategies.
An Expert digital marketing agency, Frederick, MD
One thing you need to understand is that you're not just choosing a digital marketing company, but you're choosing a business partner. And that should count for something.
Moreover, the sole aim of opting for digital marketing services is to help your business grow. In other words, you need a marketing agency that knows the game.
Clever planning for digital marketing services
Equally important is strategic planning that aligns with your business goals. One thing is to have the best digital marketing agency on your team, and another is to know how to use that to your advantage.
Needless to say, what worked for business A may not work for business B (especially when they are not in the same industry). After getting digital marketing experts on board, the next thing is to use it maximally. That being said, let's dig into how you can do this successfully to attract potential customers and increase sales.
How to make the best of Digital marketing agencies in Federick, MD
A good digital marketing strategy can reach your business goals, and most times, exceed your expectations greatly. Here are ways to take full advantage of your marketing company;
Trust your digital marketing firm
You understand your business goals more than anyone else, no doubt. However, trusting your marketing agency to understand and reflect these goals in their services is something you have to do. Do not forget that you hired digital marketing experts and surely they have experience and expertise.
Let loose a bit and trust their judgment. With an expert company like Padula Media, you can rest assured that your best interest is the top priority.
A significant indicator of your trust in them would amount to close collaboration. Sharing insights, feedback from customers, internal data that can contribute immensely to their understanding of your business, and many more.
These details will come in handy for the development of websites, web design, social media marketing, video marketing, search engine optimization, PPC management, and other marketing services.
Set and communicate definite goals
The last thing you'd expect from an expert team is incompetence. And to be fair, it wouldn't be their fault if you make them work blindly. Surely, that is very possible.
One may think that expert marketing companies have it all figured out and all one needs to do is to hire them and go to sleep on digital marketing matters. However, it doesn't quite work like that. It is up to you to set definite goals for your business growth while the companies formulate suitable techniques to back them up.
For example, how many customers you'd like to have over a given period, from your website, or social media. This will be a guide for your marketing agency to implement techniques that generate leads and ensure growth.
Follow performance and give apt feedback
Be actively involved in the growth process. The joy of every business owner is to outgrow other local businesses. Stay in the loop of your marketing investment and ensure you realize desired results.
Periodically, go over the performance analysis for your digital marketing and advertising services (from social media to website, and generally lead generation). After every periodic review, give your feedback on the services and performance.
Work towards a long-term relationship
The key to successful digital marketing is consistency and changing your team would be counterproductive. Take for instance how long it takes to build a website, then SEO strategies for it, you can understand the amount of time it would require to pull off a successful marketing strategy across all internet platforms.
Interesting Facts About Choosing the best digital marketing agency in Federick, MD
If you are wondering what you stand to gain from hiring an agency, check out the following benefits;
Holistic Benefits
Digital marketing companies offer all-around services to effectively enhance the online reputation of businesses. They build websites, do web design, social media marketing, branding, search engine marketing, advertising, and more so, search engine optimization (including local SEO). Individually, each dedicated service help in lead generation but together, they work wonders!
Social media marketing: social media has a unique way of building leads, likewise social media advertising. It might interest you to know that Facebook made a total revenue in ads of $84.2 billion in 2020! You can explore social media tools like the Facebook marketplace for your brand.
SEO: SEO is a good way to drive traffic organically to any website. It not just places you on search engines but ensures you rank on search engine results pages. Are you still wondering about the importance of a website for your brand?
Advertising: ads have proven to be efficient in generating leads for businesses. These ads range from pay-per-click (PPC ads) to Google ads and even social media advertising.
above all, they all focus on one thing which is reaching your target audience and generating leads.
Calculable Results
The good news is, you can see the fruit of what you pay for with internet marketing. Whether your marketing efforts are bringing more clients or sales, time will tell.
Based on the goals you set out to achieve and the performance tracking, you can easily tell if it's worth the service. Even if it's SEO for your website or social media marketing, you can track all your internet marketing services.
Cost-efficiency
Garbage in, garbage out. One upside to hiring a digital marketing agency is that they can work within your marketing budget. Undoubtedly, working with an agency is more affordable compared to training a team in-house. With the experience and expertise of the agency, you get to save money, time, and resources while enjoying the many benefits.
Final Word
Choose a stellar reputation that your clients and audience would appreciate. With our full-service agency, your business can experience a turn-around in sales without compromising your audience.
Contact us for more information on our services.