It might seem a little extreme to conclude that the world is currently living online. Surely, it may not look as such now, but give it some thought. Think about the amount of time an average person spends on their phone daily. eMarketer says 4 hours and 7 minutes in a 2021 study.
And how does this affect you? It's simply – digital marketing. Here, you'd learn how a digital marketing firm can make a great partner for your business.
The function of a digital marketing agency sums up to one thing – giving you a viable online presence.
Why do you need an online presence?
If by now you're still wondering why you need an online presence for your business, you're late. However, we can still salvage your business.
The world has long gone global, and you know what this means – digital evolution. To stay in pace with this current order, you have to catch up with digital trends and development and in this case, digital marketing for your business.
To answer the question, having an online presence is your best bet to attain your business objectives successfully. And you'd see how in a while.
1. More visibility: Occasionally, your business may get a surge of attention when you play it cool and do the conventional marketing. However, this would only last a short while and then again, you'd be back to square one. With a consistent and strong online presence, you can be seen well enough.
2. Bigger audience: With an online presence across various platforms like social media and websites, you will surely reach more clients within and beyond Cherry Hill.
3. Better engagement with customers: Imagine how tedious it is to get new customers and then keep them. Digital marketing services across all online platforms can take care of this challenge easily. This will establish a relationship with your customers and loyalty in turn. Everyone loves to be cared for and this would send the message that you care beyond their money.
4. Fair competition chance: Digital marketing agencies give local businesses a chance to compete fairly in the industry. Notably, your business stands a chance to not just compete in the industry but to beat your competition.
5. More sales: With more visibility and a larger audience, increased sales are inevitable. All your online efforts will surely pay off. Clients from social media management, SEO on your website, content marketing, pay-per-click ads (PPC), and other marketing services cumulatively are bound to exceed a business experience without them.
Digital Marketing Services Every Business Owner in Cherry Hill Needs
Once you're past understanding why you should pitch your tent online, you would need to know how. These are some essential services a good digital marketing agency offers to businesses for significant growth.
Web development and web design services
Web presence is so vital in reaching business goals that it cannot be ignored. Web design and development opens up a whole new world of possibilities to make any business grow.
The experiences and journey of your customers through your website start from your web design. So basically, both your web designers and web developers hold the fate of your website success in the quality of work they do.
Ensure that from the web design to the development of your company website or websites as the case may be, your team does a fantastic job with the design and development.
For instance, the web design should be user-friendly, mobile-friendly, and most importantly, promise your users a great experience.
Search engine optimization (SEO)
Consider this one of the many benefits of having a professional website. A benefit with many branches and benefits of its own.
Digital marketing agencies use SEO strategies to rank websites on Google and other search engines. These strategies work together to drive traffic to a website.
Good knowledge of search engine optimization (SEO) puts businesses ahead in industries whether others are already thriving or not. Using tools like Google keyword planner, a digital marketing agency conducts thorough research on what people are searching for in any given industry.
After the keyword research, the digital marketing agency or SEO company proceeds to do creative content creation while observing other necessary SEO tactics to make a website rank on any search engine like Google.
Content marketing
If there's any place to prioritize high-quality work, make it your content marketing. Content creation for your brand should be creative and compelling. A great strategy has been said to be storytelling.
Your brand can take advantage of stories to communicate your business goals, products, values, and services. If you partner with digital marketing experts like Padula Media, you wouldn't have to worry about the long-term success of your company.
Content marketing campaigns will cover blog posts, video content, infographics, and more.
Social media management
Positive reviews from the audience will mostly come from your social media management so pay close attention to it.
Successful social media marketing will require that your company branding is top-notch. Digital marketing companies may offer branding services like logo design if you do not already have them in place.
Social media management will also require a hands-on team for graphic design and expertise in creating social media content, as well as engaging and managing the pages.
This is a digital marketing strategy that keeps you in the faces of multiple users. More so, it serves as a support for SEO by pointing users to your site. It is also a good strategy for advertising.
Padula Media is a professional digital marketing agency that services Cherry Hill and its environs.
Advertising
Advertising is still very essential; the cherry on the cake. Studies have shown that ads influence the behavior of consumers greatly. It can change how they perceive your brand and their purchase decision. Also, it increases the awareness of your brand.
One thing a digital marketing agency offers your business is expertise in placing digital ad campaigns. These ad services can be on your site, or other websites for that matter (for example PPC), or on socials.
This service gives a holistic approach to digital marketing services and a good attraction to other projects.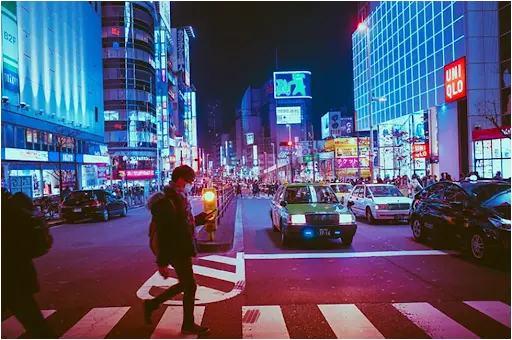 Final Word from Digital Marketing Agencies – Digital marketing Cherry Hill
It is no longer a question of whether you need digital marketing services or not but of which agency can fulfill the promises they bear. Our agency is a full-package team of experts with a heart for business growth.
Contact us today for more information on how we can help your business grow.