Media companies in Philadelphia practice different types of digital marketing. One type of these digital marketing services focuses on attracting organic traffic through content marketing and search engine optimization tactics.
The other type is search engine marketing, which involves using paid advertising to accelerate client success by buying a higher ranking in search engine results pages.
Search engine marketing—or paid search marketing—works on various advertising services and platforms. Still, your advertising agency might favor Google over other search engines as it's the most popular digital marketing platform for driving paid website traffic and generating leads and sales. And regarding social media platforms, Facebook leads in search volumes, PPC ads click-through, and conversion rates.
With search engine marketing, an advertising and marketing agency bids on keywords on Google ads (formerly Google Adwords), and when visitors search for those relevant keywords, they are displayed in Google search results.
In this article, we'll tell you everything about paid search marketing and how to use it to attract users searching for keywords in your niche. And once you're ready to launch your Google ads or social media advertising, we recommend hiring our full-service advertising agency.
PPC marketing: The Most Popular Form of Search engine marketing (sem)
Search engine marketing uses the pay-per-click model. Pay-per-click is a paid advertising model whereby you only pay when internet users click on your ads.
It is one of the most cost-effective digital marketing solutions because even after a digital advertising firm puts up your advertisement, you only spend money on it when a person clicks.
Ppc is a great way to control costs by running campaigns that target a user's search query. Seasoned advertising professionals know how to work with budgets, define target segments and optimize advertising campaigns to yield a positive return on investment.
SEM ads can be in text, video, shopping, or display ad format.
Key components of SEM
A successful search engine marketing campaign must have the following components:
Keyword research
Keywords are at the center of organic and paid marketing. That is because when people want to look for anything online, they use specific terms.
For example, the word "romper" is a keyword. But rompers for a 2-year-old baby girl is a more specific keyword phrase that a parent with a young child might use when looking for rompers for their child.
To run a successful keyword strategy, you must get as specific as possible with your marketing analysis for your keywords. Long tail keywords help you to niche in on a term and be targeted in your campaigns.
If you just run an ad with the keyword ''rompers", you will target a vast audience (anyone who types in that keyword on the search engine), but you'll report low conversions.
Excluding negative keywords
Keyword research also helps you identify negative keywords to exclude from your advertisement. Negative keywords are search terms that don't result in conversions because they don't address a visitor's search intent.
For example, the keyword door handles is relevant to audiences interested in cars, homes, and offices. If you sell door handles for homes, a broad keyword like door handles will show your ad to all those audiences.
You'd want to exclude related keywords like door handles for cars or door handles for offices to run a more targeted campaign.
Look at the example below. Your ad for door handles would only be relevant to the content marked in green. You wouldn't want your ad to run on sites with car door content.
Google has different guidelines for working with negative keywords for different types of ads. Fortunately, our full-service Philadelphia advertising agency will always help you determine the technical aspects involved.
Compelling Google ads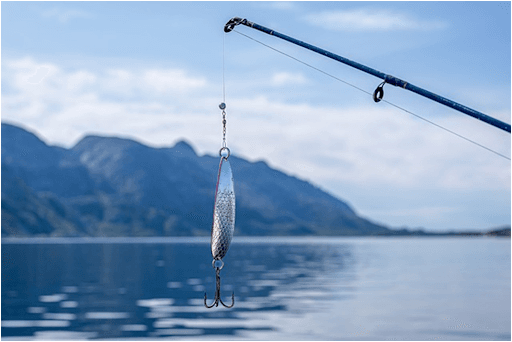 Your advertisement should bait and hook your audience. A compelling advertisement ticks all the following boxes:
Enticing headline
This is a headline that makes web visitors want to click, and this is what makes keyword research powerful. Going back to the example above, rompers for a 2-year-old girl is a more enticing keyword phrase than rompers. The long tail keyword is more specific and enticing to your target group.
Relevant content
You should back up your headline with relevant content. If you sell rompers but the ad content talks about other baby products, you'll lose your audience's interest and experience a high bounce rate and no conversions.
Call to action
A call to action tells your audience what to do after interacting with your content. For example, if you want them to purchase a product, BUY tells them to do just that.
Remember, your paid ads should attract clicks that drive traffic to your other social media marketing account or website.
Optimized landing pages
Landing page optimization is a crucial part of search engine and digital marketing strategy because after web visitors click on an ad, they are directed to a landing page. Your visitors will only convert if they like what they see when they get on that page.
The quality of a landing page also affects ad costs and placement. You'll pay less and get a better ad placement if the landing page for your ad is well-designed and optimized.
Landing page optimization aims to make web design provide a great customer experience through conversion rate optimization tactics such as improving page relevance with the right content, working on high page load speeds, and mobile optimization.
Bid management
Getting higher placement on Google doesn't involve spending more money on keywords but bidding.
A bid is the amount of money an advertiser wants to spend in an ad auction to display in relevant search queries and get clicks. Bid management involves strategically bidding on keywords to get the most competitive ad placements.
We are one of the best full-service advertising and social media management agencies in Philadelphia to work with if you want your marketing budget managed right.
We work with clients, considering their budget limitations, keyword performance factors such as search volume and density, and competitors bidding for the same keyword.
Performance monitoring and evaluation
After you create marketing solutions and launch an ad campaign, you should evaluate its performance to determine its effectiveness.
Google Analytics is one of the best tools for monitoring ad campaigns. With the data you get from google analytics, you can make data-driven optimization for your future campaigns.
Some important performance metrics to monitor include:
Sales lift
Tracking ad activity from when visitors click on an ad to when they purchase can tell you how much your PPC ads impact sales. Measuring sales activity can be tricky for local businesses with a mix of offline and online sales. This is because while it's easy to track sales on your website, it's not always so straightforward when tracking online sales.
Return on ad spend (ROAS)
Before calculating this metric, you need to know how much revenue you've generated from sales directly from your PPC advertisement.
Once you have revenue, you can calculate ROAS using this formula: Roas=Revenue/ad spend
Return on investment
Return on investment differs from ROAS because ROI factors in all relevant costs related to your product or service.
Achieving a positive ROI requires business acumen, so we advise working with a full-service agency.
Besides the metrics discussed above, you should also track the metrics shown in the image below:
Final words
"Search engine marketing campaigns using PPC advertising is a powerful online marketing tactic to generate leads from web traffic.
There is no doubt that paying for ads is a brand strategy that gives you an opportunity to play for the top spot on search engines.
However, success in search engine marketing begins with finding the best advertising agencies in Philadelphia to provide you with full-service marketing.
As one of the best advertising agencies in Philadelphia, pa, we provide various online business development services such as media planning, SEO strategy, web development, web design, display advertising, public relations, direct mail, and email marketing.
Since our firm is a creative agency founded to help small businesses scale from the ground up, we also work on SEO efforts to boost ad rank in organic search results. We also keep track of ads by monitoring each ad group to get the best ROI.
Our seo and sem agency specializes in helping companies grow locally and internationally beyond the borders of Philadelphia, Pa.
Scores