Storytelling at its best is the bedrock of human engagement. The very act of living is a story and with good, captivating stories, you can have anyone hooked on you.
A good story evokes emotions in the audience through vivid recollections of words that resonate with them. It may be in the form of music, pictures, or even narrations.
The use of videos for storytelling has a special way of captivating the audience so strongly. This could be because videos combine words, music, and pictures to tell stories that engage all vital senses of the audience.
This, therefore, gives a video production company leverage to shape the perception of people strongly for the better.
How Video Production Companies in Philadelphia Use Storytelling to Shape Narratives
The power of storytelling can be used to the advantage of the people of Philadelphia, PA in many different ways, and here is how a video production agency puts it to good use;
Cultural Representation
A video production company located in Philadelphia PA represents the culture of that area. They can do a broadcast television production that showcases the rich cultural history and heritage of Philadelphia.
Notably, Philadelphia PA played an important role in the American Revolution and has a diverse arts scene and communities.
Simple video content that depicts this beautiful heritage will uplift the people's sense of pride and communal esteem.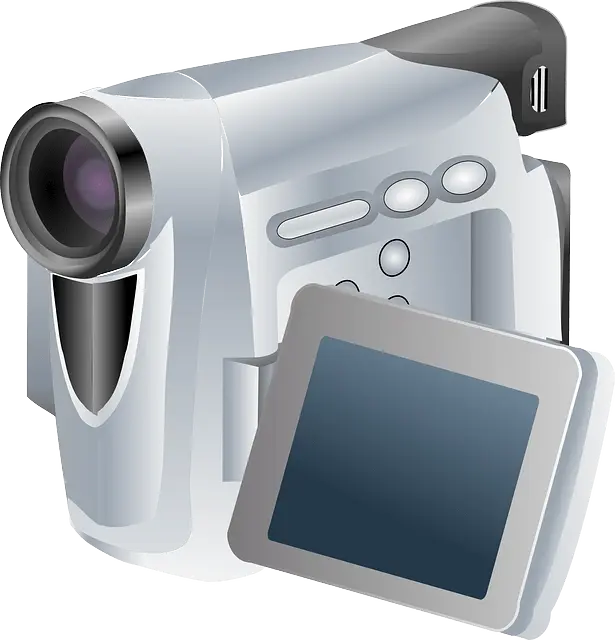 Engagement with the community
Creative short-form content that projects the nation's pride will foster oneness amongst the people of Philadelphia.
A video production company in Philadelphia engages the community in ways that instill quality that good and a long way to promote the nation.
A sense of unity is also encouraged through video production projects that focus on serving clients nationwide. This is evident in the collective and corporate adventures of a creative agency and a corporate organization in Philly.
It works like a ripple effect – from one brand to another. Video productions like commercials dedicated to interacting with the locals and promoting their businesses will foster oneness in the area.
Historical Enlightenment
In order to understand the history of Philadelphia, documentaries focus on the roots and past of the people. Productions like this are only possible with the collaboration of a video production company in Philadelphia.
Creating videos on the history of a people shines a light on the significant and defining moments that shaped them and the nation at large.
More so, having a knowledge of these important details gives a clearer perspective to the younger generation. In addition, it shapes the way they perceive the present and avoids past mistakes that may be repeated in ignorance.
Innovations and Development
It is no news that times are constantly changing and so are the people and the nation itself. Ages productions that capture creative talent in live-action serve as timeless evidence of how dynamic people are.
With the right video production team, projects that focus on corporate development towards a greater Philadelphia area are undertaken.
In other words, the changes, growth, and development of the area are recorded and used to promote the phases they have undergone to achieve great lengths as a people.
Tourist Attraction
Given the rich cultural scenery of Philadelphia pa, tourism is bound to blossom. Through creative video production, a project that showcases the rich features of the area can be highlighted and put on a big picture.
This project if executed by a multimedia company will elevate the community in a way that attracts tourists from all around the world.
There's no saying how massively this can blow up the economy of Philadelphia, PA. And this is just another way that a video production company in Philadelphia esteems and shapes the nation.
Marketing Avenue
Video content is a powerful tool to create awareness about the small businesses in Philadelphia PA. Using branded content, a video production agency can create commercials aimed at promoting brands.
Good marketing videos may take the form of an animated film or any other service creative film to push a business to a higher level.
Interactive and creative videos that serve as marketing materials are one more exceptional tool for shaping the economy and cultural existence of Philadelphia PA.
The Role of a Video Production at a Digital Marketing Company
In addition to the work of a digital marketing company, a video production brand pushes further to communicate the mission and passion of a business.
Video marketing amongst other content marketing services produces greater results through videos that tell compelling stories. As earlier established, videos capture and engage the audience visually more than an audio message would.
Brands and clients who wish to promote their services online leverage video production for marketing purposes.
First, the branding process which is used to create a message about what the brand is all about. Branding services involve a series of graphic designs to furnish the new website.
Following that would be the video creation process which has to do with the raw elements of video production.
Additionally, editing (which is in the post-production phase) takes place. The editing of a video has to do with the technical process of video production where the motion pictures are merged with the audio for sync. This part also involves color grading for a better and more appealing presentation of the video.
After the video production process, advertising can then take place. It becomes a commercial and it may take the form of an animation film. Whichever form it takes, advertising passes the brand message and increases awareness of that business.
Just as new clients will require video production services, established brands continually need video production services for advertising.
Final Word from a Video Production Company Located in Philadelphia PA
The services provided by video production agencies foster unity and oneness in Philadelphia pa. These services build an interactive and corporate bond that also boosts the nation's economy.
Whether the aim is to project and promote the nation through visual storytelling or to help business clients with branding, video production services shape the narratives of Philadelphia PA.
We are an award-winning video production company, in Philadelphia, specializing in video marketing.
For more business information on how we can help your brand grow, contact us now.