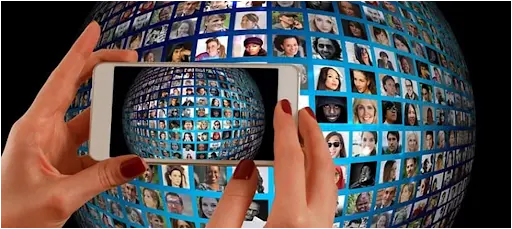 "Adapt or die."
There is no more concise and complete way to represent the basic principle that everything that must survive and thrive obeys. Business and marketing in a competitive world that aims to fulfill human (insatiable and dynamic) needs cannot escape this governing frame.
It is easy for Philadelphia SEO clients to place their hopes on the best SEO agency or even their local SEO team for the entirety of their business goals. However, search engine optimization (SEO) is only but a drop in the ocean of digital marketing services.
Every brand online needs these resources for cutting-edge advantage in and outside Philadelphia. Consider this a free consultation and stay through for maximum enlightenment.
Web Services, West Chester, PA
Website services are pretty much effective when it comes to giving businesses an edge over their competition. Systems, platforms, and even programming languages rely on them to interact well enough to share information.
Over the internet and network, software applications need a pathway to interact and exchange data, and this is exactly what site services do. Here are the ways they accomplish so much;
Simple Object Access Protocol (SOAP)
Through this messaging protocol, structured information like XML documents is exchanged over a network. In other words, it sets up a system for sending and receiving messages in XML between site services.
Representational State Transfer (REST)
HTTP protocols like GET, PUT, DELETE, and POST are used in this architectural style of communication. Operations are also performed on URLs that are identifiable.
JavaScript Object Notation (JSON)
This very protocol communicates in a format that is understandable by humans. It is lightweight and sends data between website services and clients.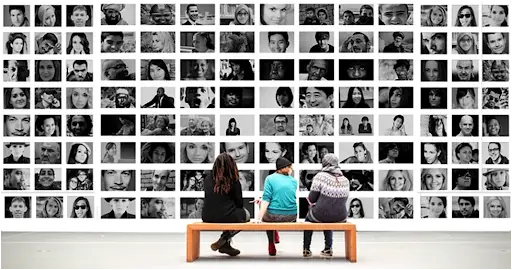 Web Services and Search Engine Optimization Services (SEO)
It is imperative to note that search engine optimization services do not stand alone. On their own, they can not function as effectively. In addition to your Philadelphia SEO services, web design, and web development, web services help your small business in the following ways;
Retrieve Data
On any occasion where small businesses need to retrieve data for their website pages, web services come to the rescue. Data can be restored from various sources like databases or external systems.
Modify Data
Information on a website server can be easily modified with this service. This is possible through requests being sent to update via the insert or delete prompt.
Integrate
Besides getting information from server to website, this service offers the opportunity to exchange data between different systems, platforms, and applications. These services promote growth by making collaborations easy. This is especially beneficial to business websites that will require the integration of payment platforms.
Execute Business Logic
Custom business logic is possible with this service. Also, clients receive results from the server even for complex operations.
Advantages of Web Services in SEO Strategy and Digital Marketing
When it comes to technical fixes, you will need more than just digital marketing services and Philadelphia SEO services to claim the price. With these following points, you would understand how web services contribute greatly to digital marketing;
Enriches Customer Experiences
Web services give room for custom modification. In other words, your website and mobile apps can personalize recommendations for customers. More so, it provides real-time information and quickens the time transactions take to process.
Studies show that personalized experiences influence purchases. With web services, digital marketing experts create user-friendly websites (from web design to web development) and implement good SEO strategies. In addition, excellent customer service can be guaranteed even for local businesses online.
Streamlines the processes of a business online
It is already a large task to manage a business in Philadelphia. Executing digital marketing and search engine optimization (SEO) services without web services will only cost you more. Businesses online can have their business processes automated and made easier.
Tasks like processing orders, managing inventory, and syncing data can save businesses, especially large companies a great deal. Compared to the stress of doing everything manually and rigorously, this is cost-effective, saves resources, and minimizes error.
Easy to integrate third-party services
Your digital marketing agency goes through the ropes of incorporating the element of integration into your web design, however, it takes website services to make it functional.
To build a strong online presence, much is required of your digital marketing agency. That means taking a client-focused approach before concluding how best to reach your business goals.
This implies that every digital marketing decision they make favors both the clients and the users. You as the client should not suffer loss of money or resources. Likewise, your customers should have the optimal user experience on your website.
That being said, it is eminent to note that for this to be achieved, collaborations with other websites and platforms will be needed.
For example, both your company and customers can benefit from a seamless payment process and this will be possible if a payment platform is connected to your website or mobile apps.
Flexible and easy to scale
Digital marketing services are a lot easier and better with website services. Directly or indirectly, they contribute to making digital marketing successful. They accommodate changes and modifications based on business needs.
For instance, if a company grows from being a small business, it would require digital marketing services that fit the bill regardless of the industry.
All digital marketing strategies, search engine optimization (SEO), social media marketing, link building, local SEO, web design, and more benefit from website services in one way or another.
Research and data-based
Have you ever heard of a business listing? It contributes to putting your business on Google Maps and other search engines that enhance visibility. With site services, your business can access multiple sources for data, even a large volume-data.
To top it up, your site can analyze this data and ensure accuracy before making search engine optimization (SEO) decisions and also, digital marketing-related decisions. What better way can you guarantee Philadelphia SEO success and more sales? Data-based decisions effectively gain organic traffic for even a new website.
More than search engine optimization (SEO) techniques like researching keywords, fixing broken links, writing relevant content, incorporating title tags, meta descriptions, and more, accurate data analysis helps with technical SEO audits.
Final Word
As you have seen, digital marketing requires more than meets the eye. Researching keywords, managing social media, and SEO services are just the basics of what your SEO company may understand. Even so, our SEO company is your one-stop shop for SEO and all your digital marketing solutions. Contact us now at Padula Media for more details.