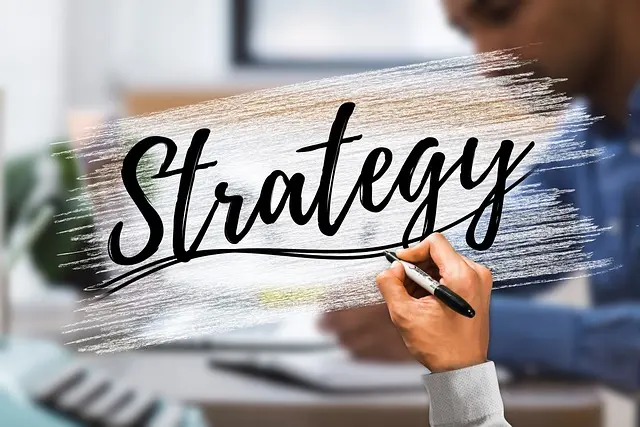 Getting the best search engine optimization consulting in Louisville, KY may seem like a treasure hunt. However, with these easy 10 tips, you can identify the best consulting for you.
1. Possible Fit for your Search engine optimization Needs
Before looking for a search engine optimization (SEO) company for your business, you must already have specific goals you would like to achieve. These goals make up your search engine optimization needs and you must ensure that the SEO company you pick meets your criteria.
For some small businesses, promoting their products and services are paramount while some others would opt for disseminating information and educating their audience as their top priority. Whichever it may be for your business, your SEO company should be able to cater for those needs just right.
2. Local Search engine marketing
Local businesses in Kentucky build upon this key SEO service to ensure business growth. Unlike the general Kentucky seo services, local search engine optimization shines light on a local business and tends to its needs on a geographical level.
Instead of shadow-boxing and trying out every technique to rank a business website on search engines, local SEO Kentucky services concentrate on the very essence and ranking factors for Kentucky. This ensures that your SEO services are well appropriated.
3. Advanced Search Engine Optimization Knowledge
In order to get the best out of search engine optimization for your business, finding a KY seo company that knows the crocs of it is the way to go. Good SEO services and SEO strategies that produce sustainable growth do not lie around.
Surely, one may easily come across SEO strategies like link building, internal linking, content creation, keyword research, and the likes however, this does not guarantee full understanding and success of SEO services.
4. Experience with Industries & Digital Marketing Services
On one side of a coin is knowledge of search engine optimization, and on the other side is custom solutions with SEO services. When looking out for Kentucky SEO companies, it is important to know if they can successfully create custom and tailored services for various industry needs.
For example, can the Kentucky SEO company you are checking out come up with solutions that fit nicely for your business while they handle another business in a separate industry? This is vital because the SEO strategy that works for a medical practice may not work as much for a clothing business.
To be safe, Padula Media is a highly recommended Lexington SEO agency for all your professional services in internet marketing.
5. Digital Marketing Expertise
Above Lexington seo services, the full package that can guarantee your internet marketing success is digital marketing services. The ranking of your service pages on search results and major search engines like Google does not rise and fall on just the search engine optimization services.
In addition, digital marketing services go a long way to support and enhance those efforts. These services include social media marketing, custom software development, custom website design, content marketing, web development, project management, paid advertising (like Google ads), and more.
A digital marketing firm usually offers these internet marketing services alongside SEO services to improve brand presence and lead generation.
With our full service seo company, we can increase your web presence and draw organic traffic to your business website.
6. Customer Care Service
As important as it is to reach the target audience and draw in new customers, building loyalty and client relationships are just as important. While picking an SEO agency in Lexington, KY, look out for their customer care service. How do they relate with you, their first client before your new and existing customers?
If they do not strive to build and maintain a relationship with you first, they would not try as much with your customers. With Padula Media however, you would not have to worry a bit about retaining your customers because we have excellent customer care service.

7. Good Ethical Practices
When it comes to search engine optimization, there are actually good and bad ways to go about it. You may call the bad and unethical practices shortcuts. In reality, there is no such thing as shortcuts. It may seem fast and good at the moment but in the long run, you would realize there's a huge price to be paid for that.
This applies just as well to search engine optimization. The concept of black-hat SEO is used to describe the unethical practices which must be avoided at all cost.
As an SEO agency functional in Louisville Kentucky, we develop high performing websites with white-hat SEO (ethical practices). Choose us today and avoid the risk of penalties with search engines.
8. Collaboration & Communication
Being in the loop is one way to get the most out of a Louisville KY SEO agency. Can they relate with you on matters concerning your small business? If not, they can never give you the success you desire.
SEO campaigns do not function properly on their own. They need to first be in alignment with your business goals before it can even reach the right audience.
In order to understand and properly represent your needs, your agency has to be in communication with you. And this is another area where we check the box just perfectly.
9. Cost & Budget
Cost effectiveness is a major factor to consider while picking an SEO or marketing agency based in Louisville, KY. Depending on your business needs, you can draw up a reasonable budget to discuss with Lexington SEO experts.
Needless to say, the cost of digital marketing and search engine optimization is worth the take but you must ensure to choose a marketing agency that would give you a run for your money.
No better agency can do this than Padula Media.
10. Reporting System
Graciously, understanding and tracking efforts are easier with key performance indicators. They tell you how the innovative strategies that have been implemented are doing.
Even for a small business, you can easily tell from the reports how well your marketing investment is doing. An agency must be able to consistently and transparently report the outcomes of its efforts to you.
Final Word from the Best SEO Consulting, Kentucky
Most times, what we are looking for is right beside us. We fit nicely into all categories of the aforementioned tips and with your co-operation, we can make the best partnership and set your business on a smooth sail.
Reach out to us today for your SEO consulting.