Web developers are the digital age's construction workers.
A bit funny to say, isn't it?
But it's true, you need web designers to build high quality webpages for your business if you want to reach your audience digitally.
Here is why you need a pro to do it for you.
The Roles of Web Designers to Custom Web Development
Here is how web designers contribute to web development;
Creation of wireframes
Before custom website design services are used for a website, a web designer nearby creates a prototype. This is used to outline the layout and structure of the site. Clients are therefore able to have a visual knowledge of what they expect from their custom web development services. This can also be likened to a blueprint that the development team uses to create a custom website.
A custom web design company does the wireframing for approval before they proceed to create a custom design.
Custom web design services
Custom solutions for a website are created into visual designs for the developers. Different design aspects are explored for the best possible outcomes with the design process. Based on unique brand identity, needs, and goals, a unique solution is provided by web designers.
More so, they incorporate web design trends into the design of each custom website.
Regardless of how unique and outstanding a custom website design must be, a good custom-fit web design must also tick some boxes. These design boxes include;
User interface
A visually appealing site is good for an amazing first impression. A franchise web design agency goes through the hoops of making an impression on the audience through the interface of a website. The outlook and feel of a custom website is able to attract or repel an audience.
More so, a design team uses the brand image and personality of a brand like colors, logo design, tone, and more to work out the designs of the web pages. Elements for a good visual report on a site are focused on in this aspect of custom web design. Typography, color scheme, layout, background, and more all fall into this category.
User experience
It is profound how user journey can influence the outcome of internet marketing and a professional custom web design company takes advantage of this. A custom website design company gives potential customers a good experience by making their journey seamless.
This aspect of custom website design covers the navigation, interaction, and flow of elements. The navigation deals with the movement of the user around the site. They have to be able to understand the required next actions intuitively. Web designers tend to use simple and easy-to-know elements to make the journey easy for the user.
Interactive elements for a good user experience are the things that keep the target audience engaged on the site. As a result, they are not just consumers or spectators but active participants of the process. Call-to-action buttons, forms, polls, and pop-up features are used to engage and interact with the audience on web pages.
Responsive design
A dedicated project manager has the responsibility of ensuring that every web app functions properly on mobile devices. This is very crucial because access to the Internet is mostly from mobile phones. Hence, the essence of a mobile-friendly site.
In addition to this, a series of tests is run after the website development to add functionality to the site across browsers. This takes off the bounds and limitations that may result from having your site functional on just one or two search engines. This may also affect your search engine optimization efforts on the website.
Potential clients could be lost as a result of limited access from the right audience. Whether it's from a lack of mobile presence or browser compatibility, responsiveness is important for quality assurance.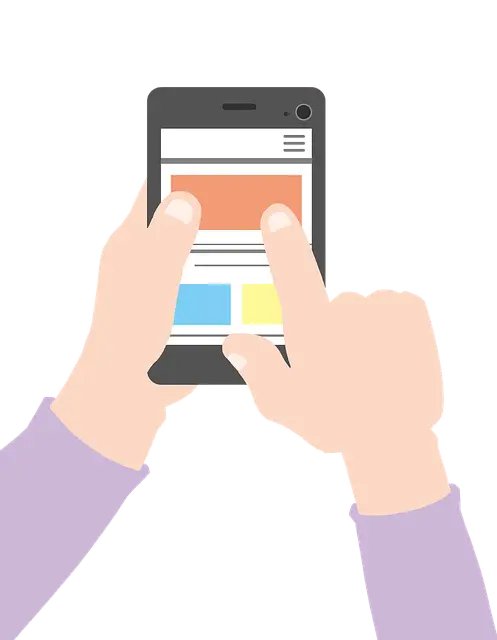 Branding
Creating logos and other brand stamps are ways to make a statement about who you are – your identity. A custom web designer may be responsible for creating the identities of brands in the form of logos, graphic design, web design, and more.
These branding services are incorporated into custom web development. This makes your ecommerce web design one of a kind and separate from the rest. More so, your audience can recognize your brand from any content out there.
This does not just make you stand out but can highlight your unique value propositions given that your branding services communicate your identity.
Collaboration with web developers
The designers and developers need to always work together for a smooth fit. Fresh ideas on how to optimize the web development process are shared and critically analyzed for a better outcome. One thing is to come up with a custom web design and another is to bring it to life. Without proper communication, a web designer may create designs that are not feasible.
This can disrupt custom website development. Especially for complex projects, the communication channels must be open and accessible in order to create the custom websites as they should be.
Web design and development require deep expertise in both fields and synergy is much needed. A fully functional web application with its many features and capabilities is a product of good design and development services.
Design support
Your business growth requires a lot of consistency with the things that got it up in the first place. As your business starts making waves due to your digital marketing efforts, it is only time for you to double up on your efforts and not relax.
Consistent support with the custom website will help keep it in good working condition and for conversion rate optimization. Content management systems may require upgrades as well as some other features that will result from growth.
There may be a need to scale your website as your business goals are reached and exceeded. Whether your site was developed from a custom code or website template, an expert web designer will be needed for an upgrade.
Furthermore, the content management system and web technologies used for your custom website development will always require constant updates and maintenance which your business needs.
Final Word
You can leverage your unique selling points through custom web development services. Just as you need a web developer for your custom services, a web designer sets the tone. Good enough, our web development company offers both expertise for a quality outcome.
Contact our custom web development company today for the best website services.