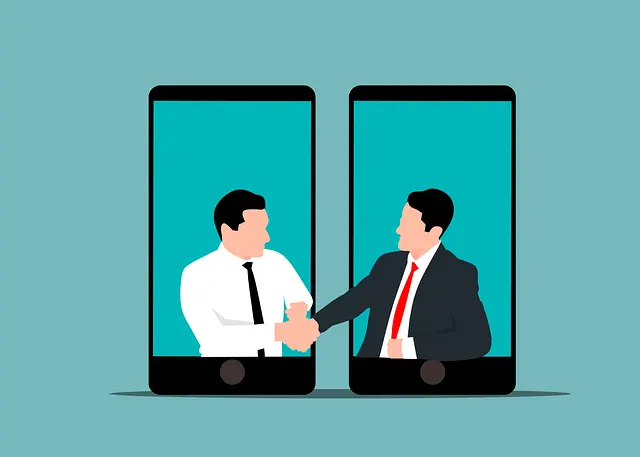 Here's a behind-the-scenes workings of a good corporate film and how it is used to the advantage of video marketing.
How Corporate Videos Contribute to Video Marketing
Dedicated video production for marketing purposes takes these forms to accomplish the goal;
Storytelling
A good story captivates in a powerful way. A professional videographer uses creative stories to sell the vision and essence of brands. Your brand story is one sure way to market your company. Emotional stories resonate with the audience faster and better than any other fancy way. Corporate videos are not an exception to the life and power of a good story.
Through videos and photos, company videographers create emotional stories that speak to the innermost needs of your target audience. Your brand message, tone, personality, and style are all incorporated into your company video for effective marketing.
Engagement
Videos engage people on various levels. It may be on an educational level, entertaining, or mere awareness. However, your audience is able to engage with your brand as a result of videos that capture their attention.
Engagement with your videos may vary depending on the platform they are used. Important to note is the fact that the marketing platform your digital agency uses may significantly impact the nature of your video. For instance, The video format for a social media post may vary distinctly from the format for a website post.
Let's look at the two major platforms where video marketing is prevalent;
Social media
Social media marketing, as we know, has gained traction in recent times. This may be ascribed to how quick and easy it is to get loads of information in swipes.
A single post on social media may bear all the details an individual needs to make the next big decision. That decision may be about your business if you play your cards right. Video production services for your social media marketing tailor video content to the requirements of the platform for success.
Website
Another key platform that digital marketing cannot do without is the website. Your website can be used for a lot of things in terms of marketing.
It can be used for search engine rankings, search engine marketing and paid ads, conversion rate optimization, and many more. Amongst other forms of content is the video service which makes a huge impact.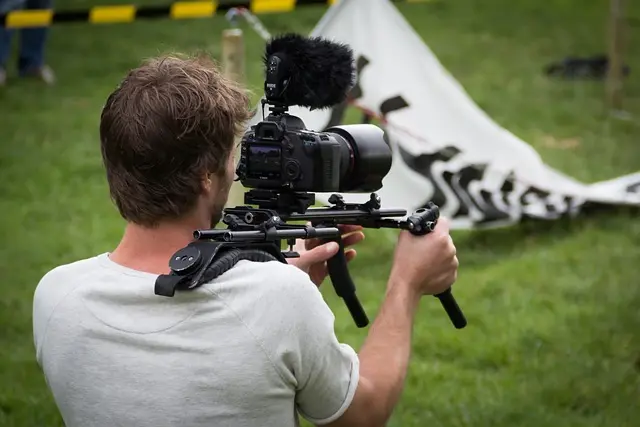 Service & product PR
Products and services gain a better audience and visibility with the aid of corporate video production. Blogs and texts can only try to describe and explain what a product or service is all about but videos have the ability to bring life to these texts.
Corporate video production captures products and details about them for effective marketing. Corporate videographers create demonstration videos about a product, its uses, and its appropriate application. This makes it easier for consumers to understand not just their needs for the product but also, the right use.
Brand publicity
Professional videographers lead the way in creating awareness about your brand. From the filming process to the post-production services, they prioritize your brand publicity. After the creation of every video, they add your brand signature (which is most likely your brand logo) to the videos.
Don't forget that consistent branding of your video content increases the awareness and visibility of your brand.

Similarities Between Corporate Video Production and Wedding Videography
No doubt, the video production services of a corporate videographer will vary distinctly from that of a wedding videographer.
We will look at the similarities that wedding videographers share with corporate videographers. However, you must bear in mind that there are distinctions that cannot be substituted for the other.
Expertise and skill
A great level of skill and discipline is required by a corporate and wedding videographer to successfully achieve video success. First is the filming skill itself. That is the ability to capture clean shots and different types of shots. For example, a wedding videographer must be able to shoot wedding events from different perspectives and clearly.
Also, the skill that both videographers need is editing skill. What would be worse for a videographer of any kind is not being able to do a good and quality editing job after taking a series of footage. Imagine what it would be like to gather an ample amount of footage of your wedding day or other events and they are not coherent because your videographer couldn't edit well.
The editing process of any video makes a significant difference in how the final product would be. Basic things like color correction, merging of the corporate or wedding video with the audio, and more are done in this stage.
Storytelling technique
The art of storytelling is just as powerful in wedding videography as it is in corporate video production. A wedding day is not just an ordinary day. It marks the union of two lovers. It tells a story about their love and journey thus far. More so, it marks the beginning of something new.
A wedding videographer finds creative ways to tell love stories of different couples as it is unique to them. The same applies to a corporate videographer. Different strokes for different folks. Companies have different goals, styles, personality, tone, identity, and many more.
Corporate videos may require coverage from an event or piecing together of various events. This is one way that a corporate videographer can be creative with storytelling.
Client-first approach
Communication with clients comes first before any idea about video production. This allows for uniqueness and client satisfaction. Videographers for a wedding ceremony consult with the couple on what they expect from their big day. Their preferred style is also put into consideration for their wedding videography.
Similarly, the videography for a business event puts the company first. This applies to both new and past clients.
Equipment of corporate and wedding videographers
Thanks to new technologies, any videographer and photographer can add spice to their jobs. Technologies like drones make for the inclusion of aerial footage in videos and photos. Photographs and images of an event location like a wedding reception are shot from different angles thereby adding perspective to the event film.
The photography, video, and audio equipment needed for successful event videography and photography are the same across all industries. Cameras, drones, speakers, and more are a part of the package.
Final Word
Corporate videos allow you to explore the many benefits of video marketing. This, however, takes numerous approaches to be achieved, and hiring a video production company is in your best interest to get the best outcome.
Buzz us now for the many packages, prices, and kinds of video production we offer at our company.