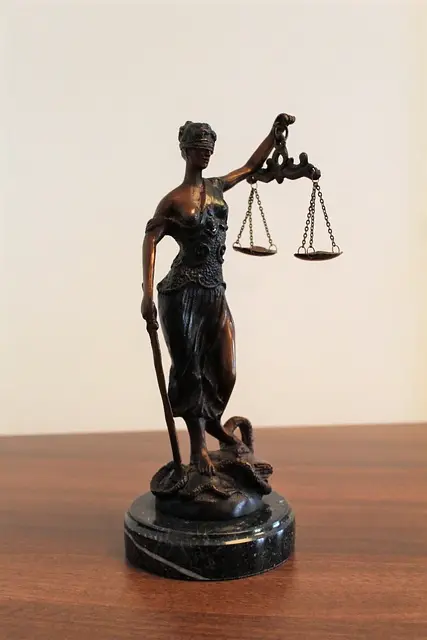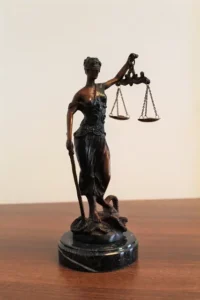 In recent times and in popular cities, websites have become the bedrock of marketing. A good online presence is able to put any business or brand over top with zero limits on how far they can go. Creating a great first impression is crucial for attracting and retaining customers or clients depending on the industry.
Notably, the web design industry is the first buffer for developing an aesthetic and functional site. And with a solid web design, you can build a digital castle for your company.
Key Elements for a Law Firm Franchise Web Design
These key things to look out for when you launch a web design and development project;
Custom website design
The web design of a law firm is required to be just as unique as the profession itself is. Any web design agency working on the website of a law firm must first consider its uniqueness before proceeding to create any design.
A professional website design along with practice areas is clearly showcased to attract the right audience. Based on the values and identity of the law firm, the right web design company incorporates web design services that align with the values and goals of the firm.
Optimization of user experience
The engagement of users on the website may be optimized through the user interface, page layouts, content, and more. User satisfaction is effective for attracting and retaining the target audience.
In other words, through the entire process of creating a website design, the experience of the user should be simulated to gain insights on how to optimize and make it worthwhile. Also, web design trends can be used effectively to engage the audience and maximize their experience on the site.
Responsive design
Most internet users which will surely include those looking for legal assistance access the internet using their mobile devices. This requires that web designers consider making the site responsive to all screen sizes and also, across all browsers. Having a mobile-friendly website drives more traffic to your business thereby solidifying your digital presence.
This impacts the experience of the user positively and also upholds the integrity of your law firm. The masses can access your site from any device thanks to the responsive design.
Graphic design and branding with skilled web designers
For a good and professional design, branding must be in good order. This means that what makes your law firm what it is, is communicated appropriately in many ways and consistently. As basic as the color of the brand may seem, it communicates what the brand represents. The logo design, colors, captions, and more cumulate the branding of your firm.
More so, the graphics and images used on the website speak about the firm in diverse ways and must not be taken for granted. A website designer from an agency or a freelance web designer may take up the responsibility of branding a firm if it does not already have it in place.
Search engine optimization features
The functionality of a website can tell you whether SEO services will be successful or not. If it performs optimally then it stands a better chance at it. Even as a law firm, engaging in online marketing is important. It helps create awareness about the firm and attract potential clients.
Responsive websites make the job of digital marketing easier. SEO services specifically ensure that your website ranks on search engines and results pages. This is especially beneficial for small businesses starting out and without much visibility.
CMS integration
Incorporating content management systems into your new website helps you organize your content, giving you the professional outlook appropriate for your business. This is particularly important for your brand as it lets you create posts and content that educates your potential clients on legal matters.
Even an e-commerce business would benefit greatly from a CMS, how much more is a law firm with so much to educate people about? This strategy allows you to explore creative ideas on how to engage and interact with your audience. Content related to the services of the firm, practice areas, as well as the legal expertise of the firm are published on the website.
Attorney profile pages
People can meet your team through these web pages. Web designers leverage this to promote brands. You can gain the trust of your audience when the veil is taken off. With these pages, relevant information about every individual team member is made available to the public.
The experiences, credentials, practice areas, and accomplishments of your team are published on the website for public consumption. This way, they get to know you and your team well enough to trust their abilities and credibility. More so, your audience can verify these claims on social media and other platforms.
Call-to-actions
Web design companies integrate call-to-action buttons into websites in order to achieve specific results. These prompts engage the users on your website. Your audience can book a session, make inquiries, join your newsletter, or even follow you on your socials.
Call-to-action buttons may also boost the social media marketing game of your firm. When users engage with your website, they can be redirected to your social pages where they can get more information about a particular event, promo, or package.
You can easily reach your business goals by exploring conversion rate optimization which can be achieved through calls to action.
Site performance
The website development process starts after a good design service has been offered. A web development company is able to develop a functional website based on the designs of the web designer. This gives room for all digital marketing strategies including SEO services. Internet marketing increases visibility and traffic for business websites which elevates a brand.
Final Word – Digital Marketing & Web Design Agency
A web design project opens the door to many internet marketing opportunities for your law firm. First, it makes the development of your site seamless and ready for marketing gigs like SEO service and more. In order to achieve this, you have to hire a competent team for the project and you so happen to be at the right place.
Contact our web design agency for your law firm's website design and development services. We also have a web design portfolio that you can peruse for reference.