Change is an inevitable factor in human existence. You either go with the tides or get lost in it. As a business owner in Frederick Maryland, you can ride the tides that technological advancements bring with it. It can be to your benefit or detriment and the good thing is, you have a choice.
Since growth is an essential part of running a business in Frederick Maryland, it tells you just how well you are doing and how far you've come. What then gets you to a place of remarkable growth?
Here in this blog post, we will expose you to the many ways that our SEO company in Frederick MD can ensure that you become the master of the digital wave. Through search engine optimization solutions, your brand can grow large.
Why Search Engine Optimization Frederick, MD?
Targeted keywords with an SEO company
Good SEO strategies target keywords that correspond to the marketing needs of a business to drive traffic to your website. Keyword research sets the tone for search marketing on a website. SEO gives a business the opportunity to be highly ranked on major search engines including Google through the keyword strategy.
This means that your website may have increased traffic from its content marketing due to keyword research. For a business online to truly rank on local search results, it has to be answering the needs of the audience and this is what this SEO strategy offers.
Long-term result from search engines
Search engine optimization is one form of digital marketing strategy that offers a business long-term benefits. An entire website that is properly optimized automatically gains organic traffic which means that it is genuine and has the likelihood of lasting longer if maintained.
SEO companies use quality SEO services to increase the search engine rankings of websites thereby helping local businesses to grow. Through experienced professionals in local SEO, businesses in Frederick Maryland gain more customers even in the long run.
User experience
Search engine optimization (SEO) services also put the users' experience into consideration. Asides just ranking on search engine results pages, an SEO company in Frederick Maryland improves the experience of the users. This is inevitable because SEO services thrive on elements that improve the experience of the users on a website.
Factors like responsive designs, page loading time, intuitive navigation, and more make the experience of users on your website worthwhile.
Successful SEO in Frederick MD begins with an effective web design that considers these factors. This has a way of improving the credibility of a website, not just to search engines but to potential customers.
Online visibility
For a business to be found online in this current age is nothing short of blissful. Online marketing has become the mainstay of marketing and advertising for any business that strives to succeed.
As a business owner in Frederick MD, a good marketing goal would be to appear on the organic search results of all your online accounts. Whether it is your website or social media platforms, being visible to your target audience is fit to achieve.
With an increased online presence, businesses have the opportunity to engage and interact with their customers. This leads to a healthy relationship between businesses and their customers in a way that breeds trust and loyalty.
You can already tell how far customer loyalty can take anyone in business. This is built through consistency and engagement of the social media and website platforms where search engine optimization is done.
Generation of qualified leads
A good content development strategy generates leads for businesses. Search engine optimization (SEO) builds on content marketing strategy to optimize a site well enough to rank on search engines.
A Frederick SEO company leverages digital content creation to engage the various SEO strategies (off-page SEO, on-page SEO, link building, and more).
For example, on-page SEO techniques like alt tags can only be done on good and existing content. In other words, Frederick SEO agencies provide copywriting services as well as content marketing in order to fully host a successful SEO campaign on a site.
With all these in place, a business is certain to generate more leads and increase sales.
Digital Marketing
Digital marketing services like content marketing, social media marketing, graphic design, and advertising, amongst others, work better with search engine optimization. SEO and digital marketing work interdependently to give businesses the utmost outcome in their marketing efforts.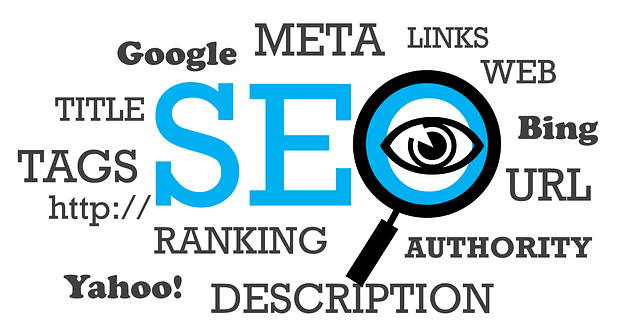 Using the following internet marketing services, let's explore the various ways that SEO and digital marketing work closely to ensure desired outcomes for businesses;
Web design:

A web design company incorporates features that aid search engine optimization (SEO) services into the design of a website. This goes a long way to ensuring the success of any SEO campaign that will be hosted on the site.

Link building:

A trusted SEO company like Padula Media leverages web directories for building links that increase the credibility of a site. Search engines like Google recognize a site that has backlogs of references and this is exactly what link building does for your website.

Advertising:

The facets of advertising in digital marketing require the expertise of a full-service agency to achieve all-around success for your business. Ads may be placed on search engines as in the case of search engine marketing or through social media channels. Platforms like YouTube, Instagram, and the rest are just as effective for ads.

Social media marketing:

Social media marketing is another strategy that a full-service marketing company uses to drive traffic to your site aside from search engine optimization. Frederick SEO would not be complete without this marketing strategy. Besides driving traffic to your site, social media marketing increases the online visibility of a business in Frederick Maryland.
Final Word
The exponential growth of your business may be tied to strategic Maryland SEO services. Through concentrated and tailored marketing efforts, we can ensure the growth of your business.
Take the bull by the horns today and contact us for more discussion on how we can help your brand grow with a more specialized approach to search engine optimization.