Creating a successful brand is synonymous with building an empire and must be done with time and wisdom. Your web design service lays the foundation for many digital marketing opportunities and should not be treated lightly.
With calculated steps and a capable team, you can build a successful and sustainable brand using your website. Here are some guides to achieving this.
Steps to Brand Elevation Using a Franchise Web Design Agency
Take the steps below and promote your business during your website project;
Identify your web design needs
The first appropriate step to take for your brand web design is identifying your need for it. This will go a long way to shape the turnout. Knowing your web design needs and objectives gives the web design company an accurate roadmap to work with. More so, it reduces the time it takes for the design and web development process.
Specific goals look like increasing your visibility online, increasing sales, gaining organic traffic, and more.
Customize your website design
When you have sorted out the kind of website you hope to have, you go ahead to communicate this to your web design and development company. The web design services you get for your business as a result are in tandem with your needs and goals. In other words, web designers work with the specifications provided by businesses to create tailor-made designs.
Based on your industry, target audience, goals, taste, and a lot more, a freelance web designer creates a website design that fits the bill just right. This website design will be created specifically to suit your business goals and audience.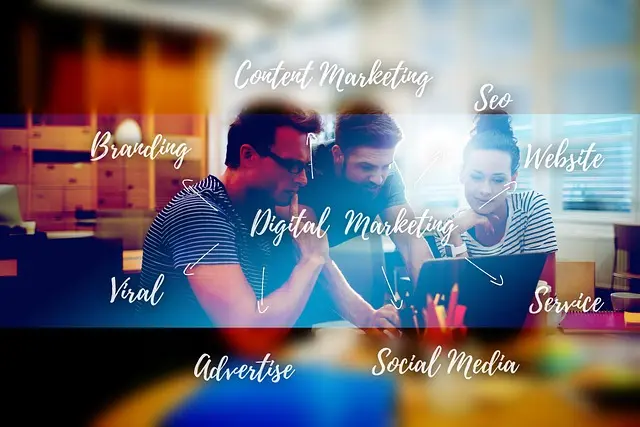 Pay attention to the user experience
The very first impression through the entire journey of the customers on your website should be a seamless one. User experience is just as important as the aesthetics of the website design. The web design process caters for the user's journey and interaction with your site, so pay close attention to it.
Given the behavior of our audience and pain points, you can collaborate with your website designer to create the perfect for your prospective customers.
Integrate content management system
CMS helps with the organization and arrangement of content on websites. Content of all forms is vital for effective online marketing. Especially for e-commerce websites where businesses set up their online stores. The web is a powerful marketing channel to reach your audience and the best way to draw them in is through content.
Test
Through every step of the way, run a trial test to ensure that the project is still in good shape. Test the product along with your team and get a feel of what it would be like for the users. This would help you improve on it if need be and ascertain that you get the desired result. The test allows you to be in the shoes of your potential clients and give them the service they truly need and desire.
Open the communication lines
You must be able to communicate freely with your web designer in order to achieve your desired result. Keeping the communication lines open allows for effective collaboration and accurate representation of your needs. You can easily spot and correct issues that may be associated with the new website.
How Custom Web Designers Impact Digital Marketing
A web designer impacts your digital marketing in the following ways;
Strong branding
Your branding says a lot about your business and professional web designers do a good job of branding. More so, they ensure that your branding is consistent across all platforms. These may include graphic design for social media marketing, landing pages, logo design, and other branding services that boost your digital presence. Strong branding gives even a new business credibility and authority online in no time.
Search engine optimization (SEO)
Web designers create responsive websites that improve SEO performance. This simply means that these websites have optimal functionality and are mobile-friendly. A responsive design service ensures that your website responds to mobile devices and all browsers other than desktop browsers.
SEO services enhance your site to be on the first page of search engine results pages thereby increasing your online visibility. More so, SEO efforts drive traffic which is especially beneficial to an online shopping site.
Local optimization
With more traffic comes visibility, especially one in your local area. Web design services help your business grow locally as well. Using local search ranking factors, your marketing team can optimize your business. However, the web design and development services must be in the proper place.
Conversion rate optimization
Web designers take care of the functionality of websites which makes for exceptional user experience. As a result, you convert visitors to loyal customers with time. Call-to-action functions, newsletter sign-ups, (which also help your email marketing), new ideas for landing pages, and many more are ways that a website design increases your conversion rate.

Addition of marketing tools
Professional web design companies add marketing tools to websites to make the shopping experience worthwhile for online shoppers. One such tool is the payment gateway which is an integral part of any business online.
The expertise of a marketing team is not enough if the web designers and web developers don't do clean and spotless work on the website. Paid search, SEO, social media management, and more are some digital marketing services that may rely on the success of a web design and development project.
Final Word
The right web design company is able to make your business succeed through the design and development of your website. More importantly, you play a crucial role in making it work. Be an active part of your website project and reap the fruit of good investment.
Reach us now at Padula Media let's brainstorm ideas on how to elevate your brand using the right web design service.