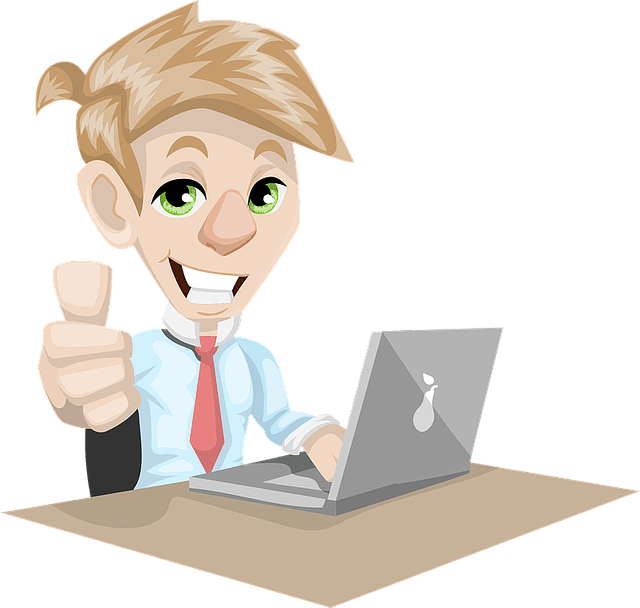 Leaving your mark on the landscape of the internet takes a lot because of how wide it is and the number of competitors you face as a business.
It's very obvious even if it is rarely considered, that only with applying knowledge about what superior strategies to employ with consistency do you get to elevate your online presence.
There's no more important first thing to be deliberate about if you want to be a digital giant than building your website. Yes, building it well.
This is only possible to achieve with a very high-quality website design company like San Marcos, TX.
Here's how they can help you.
Distinct Services from San Marcos, TX Web Design Companies
The things that set your website apart and uplift your online presence are found in the structure you have in place for your site. These structures are captured in the web design process and from there on, the fate and success of your website may depend solely on them.
Below are distinct services we provide for businesses in San Marcos, Texas that elevate their online presence;
Professional Design Services
Web design services come in different packages and qualities – low quality from start-up web designers or high-quality design services from professional San Marcos web designers. Which would you rather have your brand identity in?
A professional website designer or web design company in San Marcos, Texas like Padula Media is well equipped and skilled to give you the best befitting web design services for your local business website.
Using the latest techniques, our team of web designers creates top-notch designs that clearly articulate and community the values and identity of businesses in San Marcos, Texas.
These designs capture the latest trends in the industry without losing the feel and essence of your business goals. This way, you can keep things fresh with your site visitors and also convert visitors.
Responsive design
Many factors work together to ensure that a company website ranks on search engines. One of these many factors is the site's mobile friendliness. Simply put, the site's ability to respond to mobile devices as well as screens of all sizes.
Studies have shown that most online users access the internet using their mobile phones. For a small business, having a mobile-friendly website is a plus to the digital marketing services they're using to make the business grow.
More so is the issue of site speed. This is another aspect of responsiveness that is equally important. Web design in San Marcos, Texas ensures that the load time of websites is favorable for businesses. The loading speed of a website (especially a new website because it is yet to build trust and credibility), is important to aid successful search engine optimization (SEO) strategy, conversion rate optimization, establishment of trust with target audience, and many more.
Partner with Padula Media, the best web design company in San Marcos today and enjoy the many benefits of a responsive website.
Integration features
Our San Marcos web design agency understands the value of web designs as regards digital marketing. This understanding helps our team to create designs that resonate with business needs and how best to customize the website using a custom code to fit those needs.
Depending on the goals of your business and the appropriate marketing strategies, we integrate third-party features that would make the whole marketing and business process faster and easier.
Take for instance payment gateway integration. Instead of your customers going through rigorous turns and bends which may exhaust and discourage them from making purchases, integrating payment platforms on your website will make the purchase process way easier and faster. This in turn increases conversion rates for an online shopping platform.
Optimization of user experience
If you are asked your reason for having a website in San Marcos what would your response be? The responses from different clients may differ significantly, however, one thing would remain constant – consumers/users.
Beyond the various reasons business owners may have websites, every single one of them is creating one for their customers (potential or existing). This being said, we can agree that excellent communication should be a top priority.
Effective communication looks like clear commands that help users navigate and complete actions easily on your site. A user-friendly site attracts more customers and also contributes to the site's ranking on search engine results pages.
We have years of expertise in the design of websites for businesses in the San Marcos area and beyond. Book a session with us now for a consultation.
Analytics
Monitoring your website and web traffic can give you the advantage of informed strategizing. Various aspects of the website can be monitored and analyzed accordingly to improve results. Such areas are site traffic and user engagement. Fortunately, tools that give you clear performance analysis can be incorporated into the design of the site.
Businesses grow and so do their digital needs. With tracking systems that monitor web performances, appropriate strategies would be put in place to accommodate those needs. You can tell what would work from the results of previously implemented strategies on your website.
Security
Besides the safety of a greater San Marcos partnership with our design agency, we provide our clients with security against malware and threats. One painful experience for anyone especially in business would be to lose all their years of effort. Viruses and malware can destroy valuable data of any system or database it infiltrate.
Much more than the data of existing customers and website content, one may lose potential customers and more leads close to being scored before the website data is destroyed. This can be avoided from the get-go with our affordable web design services.
Final Word
Your business has nothing to lose but everything to gain from our San Marcos web design company in Texas. We create impeccable and solution-oriented designs that capture the heart and true essence of every business at an affordable price.
Contact us today at Padula Media for consultation and further discussions on how to elevate the online presence of your business.