One of the benefits of standing out as a brand is that you get to shine differently and attract even more quickly. A design tailored and crafted to specifically match your brand's unique identity is one way to separate your business from the crowd and create your own orbit.
How to Build Your Digital Hub Using Franchise Web Design
Here are easy ways to build your dream franchise hub online;
Know your franchise brand
The most effective web design services are the ones that lap so well with a brand's identity. Before your web designer goes ahead to design the killer website for your business, you must be well acquainted with who they are. Also, you must be able to communicate that to your web designer. This allows for a custom web design suitable for your business goals and needs.
Your unique brand identity is hinged on your custom website design. Based on your target audience, values, and objectives, your website designer is able to create a cutting-edge design that speaks well of your franchise brand.
If your franchise brand requires an ecommerce web design, it would be established from the very beginning before the roadmap of the ecommerce website is set in motion. This would save both you and your web designer a lot of energy, time, and possibly, some good cash.
Set vivid goals for your web design services
There is surely a lot of business success that could be achieved from having a custom ecommerce website. Among numerous digital solutions, leveraging a website stands out to be a solid one. Websites generally are effective for driving organic traffic both virtually and physically to a business. Most importantly, sales increase significantly.
Setting vivid goals for your website will impact how your custom ecommerce website design will come out. Your business needs are clearly represented by your web design company when you give them a clear picture of what you hope to achieve. Additionally, custom features are highly affected by your unique needs and preferences. Hence, the need for a clear picture for professional custom web designers to work with.
Get a good web design agency and web designer
A web design company is your best bet for executing solid ecommerce projects. They are specialized in creating designs for custom websites. When you choose a web design company that is below average, the cost will weigh on the quality of the website design you get and in turn, your fully created website.
Basic elements that make for ecommerce platforms may be ignored thereby leading to poor online shopping experience for users. There's no telling how far this can eat into a business. However, with an experienced company or even a freelance web designer, you can get the most out of your custom website design.
Make the brand messaging consistent
One voice in unity builds trust. It speaks of consistency and your ability as a franchise business to not disappoint your audience. A custom-fit web design will not fall short of engraving your brand identity in the minds of your audience.
Web designers must stay in the light of what a brand represents while exploring their unique selling points. In terms of brand colors, logos, messaging, typography, and more, a design project must retain the core essence of a brand.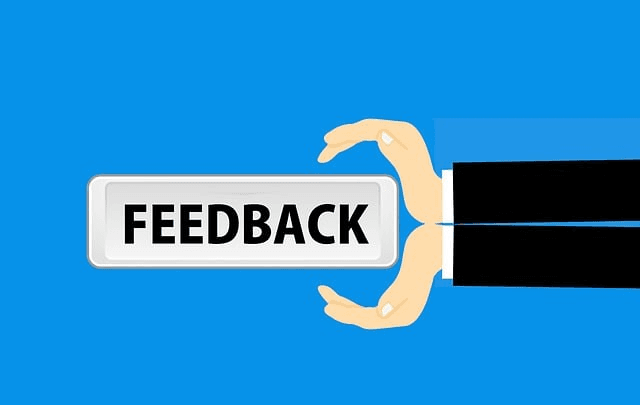 Make it about your audience
Your potential customers hold the key to the city after all. You've got a clear goal and a good web designer and to what end? All businesses aim to attract the attention of their target audience through different techniques and strategies. Now, the easier route to this would be to design a website that seeks to connect with your website visitors.
Whether you are settling for a website template or you're using custom design services, ensure that they are user-friendly. The user interface is a great example of design aspects that soothe users.
Integrate franchise information
The details of your franchise on your website make it easy for your audience to locate you. Provision should be made for this on your custom website design. Information like your address, contact details, directions, working hours, and more are included in this section.
This information adds credibility to your business and easy access to it as well. It may also be linked to Maps thereby making it seamless for customers to locate you.
Streamline the online ordering
Everyone loves a personal experience. Your custom website design may feature a personalized experience for your site visitors. From the ordering to the payment and checkout process, online shoppers can have a swell time on your website.
More so, they can get personal recommendations based on user behavior and previous purchases. Discounts, coupons, and promotions can be customized also based on individual preferences and activities.
Invest in local content
Local content works like magic to increase website traffic and user engagement. Web designers incorporate a content management system for the proper organization of content on a website. This way, an online marketing agency can execute top-notch marketing strategies for your franchise.
Your digital presence is heightened with a unique solution made for you. Digital marketing experts come up with new ideas to rank your website. Target keywords, search optimization, video content, and more are some ways that content can be used as a digital strategy.
In the context of the local market, content that hits home encourages engagement of new and existing clients, online and foot traffic, and lead generations. Promotions and news that affect the locales are also effective for customer retention.
Make it SEO friendly
Search engine optimization services are the ultimate for ranking websites on search engines. Interestingly, a custom website design has a clean slate to include all the necessary aspects that can make it successful. Even if your web development process was done from existing website templates, web designers are still able to create a responsive design for it.
In order to achieve this for your site, the custom web design must be able to adapt to mobile devices and not just desktop browsers. Also, the site must be crawlable and high-performing.
Final Word From Our Web Designers
A good custom web design costs nothing more than it would give you in return. Explore your options using these tips and create a world-class custom design that doesn't just align with your goals but appeals to your taste.
Contact us now for more details.