Misconceptions are inevitable when the real meaning and purpose of a thing are not fully known. As a brand, your target audience is bound to miss you or even the essence of your existence if they do not fully understand what you are all about.
Words may not be enough to fully capture and convey your purpose and the same applies to images. However, video production gives you a chance to create your story and use it to your advantage.
How Corporate Video Production Changes Perception
Video strategy is an added bonus to your digital marketing investment. Before you turn away from the idea of a video project for your brand, here are some ways that adding it to your marketing budget will change things drastically and significantly;
Tells a brand's story
The corporate video production process includes the art of storytelling on various levels about a brand. Corporate videos play the role of telling the story of the foundation, values, vision, and other important aspects of a company.
A good story as you may already know evokes emotions and moves people to take action. In this case, it is a company taking advantage of this very service to create video content about themselves to appeal to the viewers.
Serves for product and service showcase
Product demo videos are one arm of corporate video production and can change how an ideal customer perceives a brand for good. Starting from the product demos to the final product or service, service video production conveys a message that shapes the perception of the audience.
This marketing strategy not only showcases products and services but also gives users a better understanding of what the products and services are all and their proper usage.
Engages the audience
In more than a thousand ways, corporate video production engages your target audience enough to achieve success in customer results. High-quality videos with visually appealing elements can captivate your audience and keep them hooked on whatever you want to sell to them.
It may be a service, product, or an explainer video (for example, a complete guide on how to navigate a feature). Whichever it may be, videos engage people more than words or images would.
A well-edited corporate video is a tool for storytelling which is another way of captivating your audience. It may be a corporate video that tells a story about the brand, passionately explain a service, or even, talk about new hires for the brand.
Altogether, stories plus videos make the perfect combination for captivating and compelling an audience to action.
Used for promotional videos
Video marketing efforts are one way that corporate videos are advantageous to a business. Carefully created video content serves businesses in marketing and advertising.
Video production services may be in the form of video ads for platforms like YouTube or video content marketing on websites.
For this to work, a video production company creates a promotional video about the products or services of a particular company. This video production process consists of pre-production and post-production.
Pre-production:

This stage of video production service deals with coming up with ideas for video content and getting footage of the product or service that will be used for the video ad.

Post-production:

This can also be seen as video editing. In this phase of video production service, the varying elements of a good video are pieced together to sync. From the sound effects to the audio tracks and the video content itself, a video production team syncs these elements to produce a quality video.
Live event video production
Stage, lights, and action! How does live-action video production affect anything? The ecstasy of real-time feelings. The joy of being a part of something, possibly history even. Corporate videos in the form of event video production give the chills and thrills of being a part of something special to the target audience. It speaks to the fact that you acknowledge them and invite them to be part of your business journey.
Event videos, especially live events are streamlined on the go on social media platforms like Facebook to engage the audience and potential customers. While the event is ongoing, they can join in and watch from any location and in their comfort. An instance of such an event is product launching.
In order to succeed with this service, an event video production company will be needed with professional hands in different key areas. A media team with camera operators, sound engineers, light operators, and more needs to be on the ground for the coverage.
Works for employee onboarding videos
Our world has become so fast-paced that you may require nine lives to keep up. With growth and expansion comes more responsibilities. One which may overrun you if you do not properly manage it.
A notable way this can be seen is in the hiring and management of staff for your company. Whether you're still a small business now, as long as you envision the growth and success of your brand, it is inevitable to get to this point.
To ease the burden of hiring, onboarding, and training staff, a corporate video strategy may be employed. Your video production team will work closely with you and the leads at your firm to create a video that would help to onboard and possibly train all new employees.
Instead of going over the same process whenever there is a new staff, this would help you automate the process. More so, it would give you an ample amount of time to channel your effort into other aspects of work.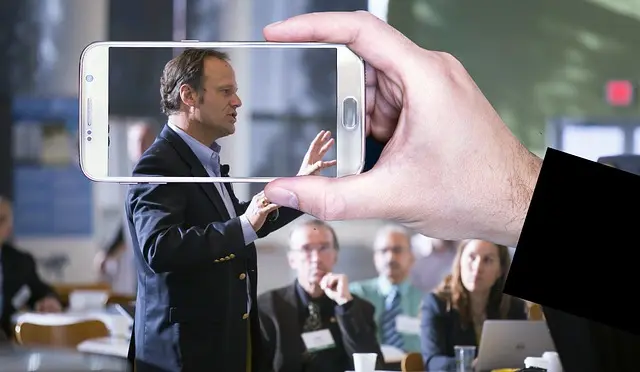 Used for explainer videos
As the name goes, an explainer video simplifies things for the audience. They may serve as guides for understanding or navigating a particular service or function. Companies create these videos to help their users navigate or understand the use of a product or service.
An explainer video may be used by a brand on social media or websites to reach their customers. Regardless of which platform, it is geared towards a common goal. This benefits both the companies and the users immensely.
Final Word Regarding the Video Production Process for Corporate Videos
The value that corporate videos have to offer is numerous. These values are important for the substantial growth of any brand and promise to be sustainable, especially in this digital era. The best approach is to get on with the trend and enjoy the many benefits it has to offer you. And we are right here to help you through this journey.
Our team of corporate video production experts is available for all your video production services.
Contact us today for discussions of how we can be of assistance.