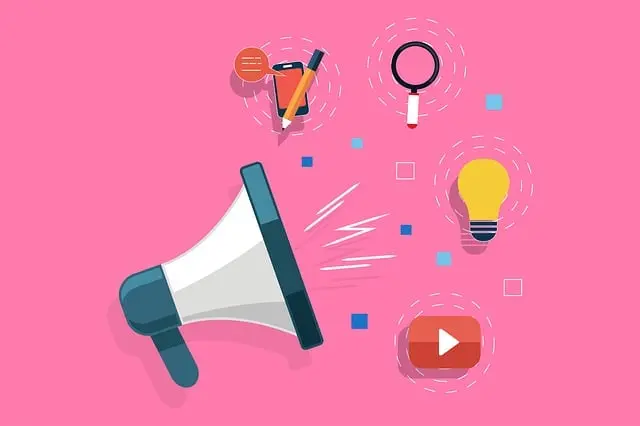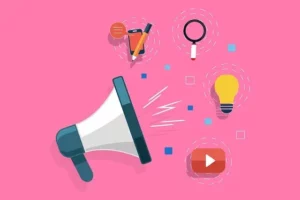 Life is what we make of it and so is the fate of your business. It's not enough to know how digital marketing can draw in more customers and increase sales, you also need to set the ship to sail. Digital marketing agencies in Philadelphia are the best captains for this job no doubt however, they are enough to confuse anyone looking to pick the right one for their business.
Using these simple tips, you can choose the best team;
Take the initiative – set clear goals with Philadelphia digital marketing agencies
The first step to choosing the right digital marketing company in Philadelphia, PA is to be aware of what you're looking for. Philadelphia digital marketing agencies implement and execute marketing strategies only based on the needs and business goals of the clients. In order, there's a clear picture they're running with.
Having clear goals for your digital marketing goes as far as helping both you and your digital marketing company measure marketing efforts for your business over some time. This is the best way to know if you're getting your money's worth.
While setting your goals, make them clear and precise – so clear and attainable that they cannot be missed. Also, consider the following;
your target audience

your business objectives

the timeline to achieve these goals with digital marketing services
Do some research for social media marketing
Once you've cleared out your business needs and how digital marketing solutions can address them, you get on some research. Out of the long list of marketing agencies in Philadelphia PA, who can you trust with your business?
This is where we come in. Padula Media offers a wide range of digital marketing services to businesses (retail industries, medium-sized businesses, international brands, and lots more).
Your research may include;
checking out our portfolio and previous works

Meeting the great people on our team for various specializations (web design, web development, content marketing, mobile app development, advertising, email marketing, public relations, social media management, SEO services, branding, and many others).

The various services we offer and how they can benefit your small business.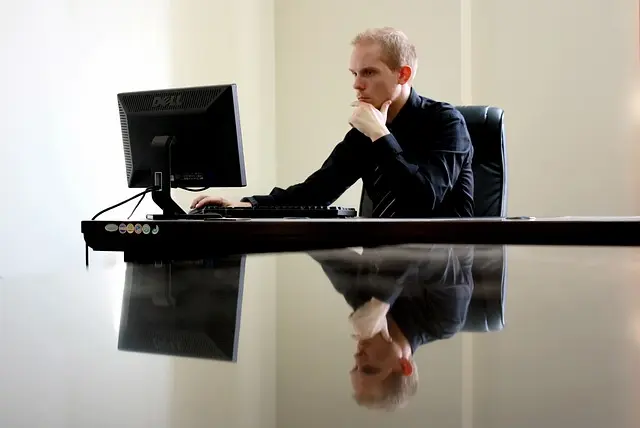 Know the search engine optimization services they offer
It is imperative for you to have a full knowledge of the digital marketing services of your marketing team in Philadelphia. This will guide you through the very process of deciding. For example, if you choose a marketing company that offers just a few services, you may lose out on some services that would serve your business purposes.
However, with our full-service marketing offer, you wouldn't have to worry about missing out on anything that will ensure the success of your brand. We can ensure more sales and brand visibility with the following marketing services;
search engine optimization (SEO)

Social media marketing

Content marketing services

Web design

Web development

Branding

Reputation management

Email marketing

Digital advertising like pay-per-click (PPC)

Web services
These are some of the services that we offer at Padula Media to ensure that businesses blossom in Philadelphia pa and beyond. Contact us now for consulting.
Assess skills and experience
Most of the work at this stage should be taken care of when you're researching the agency you want to partner with. For example, if you follow previous works and meet the various teams of the agency you want to choose, you'd know the strength of that agency. More so, you'd be able to rate their work and determine whether they can give you high-quality work.
Do not be in a hurry to settle with any marketing agency. Internet marketing strategy takes time before it yields tangible results and also requires consistency.
This means that if you're partnering with a marketing agency in Philadelphia PA, you should bear in mind that it would be a long-term relationship. And just like every relationship, it would require time to build something that works successfully.
So, in what we'd call the "talking stage", acquaint yourself with the agency during the consultation period. Examine how they work, their years of experience, and expertise in digital marketing.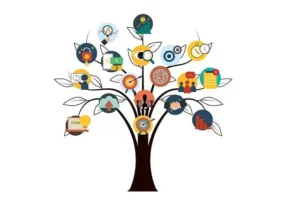 Check your budget plus ROI
Generally, counting the cost for any venture is a good strategy for achieving a great fit. Before you choose a marketing agency in Philadelphia PA, go over your budget for digital marketing. This will save you a lot of time in your choosing process.
More than just your budget, ensure that the marketing company can deliver well. Can they guarantee a return on investment for their clients?
Tailor-made strategies
What would make your brand stand out and function effectively in line with your marketing strategy is if it was made to fit perfectly. Businesses and brands differ in many ways – in terms of industries, needs, goals, and many more.
Unfortunately, not all marketing agencies in Philadelphia understand this. Hence, take extra care and look out for this before you fall into a regrettable ditch.
Consider certifications and involvement in the industry
As much as results speak far louder than paper, if you are starting out with a marketing company, consider their certification in digital marketing. This speaks a lot in favor of their discipline and consistency amongst other things.
Another factor you should consider is how involved this company is in various industries. This will help you determine whether they can create a digital strategy that is unique to each industry with a clear understanding of what it entails.
For example, industries like healthcare, education, information management and technology, financial services industries, and non-profit organizations, just to mention a few.
Trust and transparency
Beyond what meets the eye is a very vital factor that you must consider – trust. Among the marketing agencies in Philadelphia, which can you trust?
When it gets down to handling the marketing needs of companies and brands, especially in the aspect of public relations, sensitive information, and data may be required. At this point, you have to be able to trust that this information would only be used for the sole benefit of your business.
More so, you should also be able to trust your marketing company in Philadelphia PA to create a digital strategy that is effective and unique to your brand, to be consistent and diligent with marketing efforts on all platforms, and most importantly, to consider the future of your brand.
Ability to communicate and collaborate
To successfully create and execute marketing services, effective communication will be in play. You will need to communicate your business goals and needs, while on the other hand, your agency will communicate strategies and progress on all the services.
This plays a big role in consistent branding on all grounds (content marketing, advertising, social media marketing, search engine optimization for your website, and the rest).
Final Word
The many goodnesses of digital marketing could be lost in a minute with the wrong agency steering the wheels. Save your business today with the best marketing agency in Philadelphia PA, Padula Media, and get a run for your money.
Contact us today for more information.