Masters of the art and skill of web design have all at one point or more come across the very efficient Google web designer's toolkit. And this digital workstation, as it turns out, is an incredible tool among other web technologies to easily create a highly performing and functional custom website. Let's take a look at some of the features of Google Web Designer and how they can impact custom web development.
Features of Google Web Designer & Impact on Custom Web Development Services
HTML5 & CSS3
HTML5-based content can be created using animations and interactivity. The Google web designer provides the latest versions of HTML & CSS which helps for the creation of modern content and ads. It also supports a content management system which helps to organize content on a web page. With this, business goals can be reached through various internet marketing opportunities that it provides.
Content strategy, search engine optimization services, and more can be effectively managed as a result. Businesses can enjoy a strong online presence and more.
Interactive elements
Interactive elements that engage the audience on ecommerce websites are available on the Google web designer tool kit. An interactive user interface for a custom web design can be created using this feature. You can simply drag and drop elements that make for an interactive website design on your custom website, resize, position, and even arrange them visually.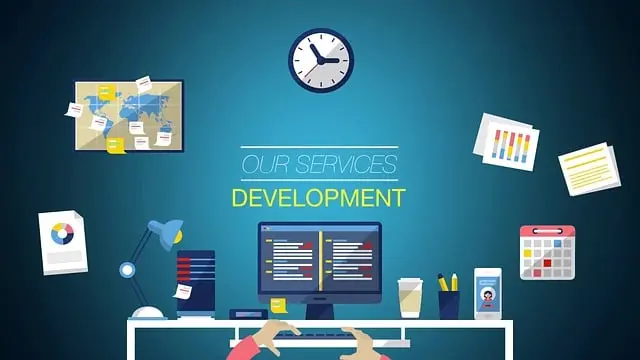 Effects and animation
Effects and animations make ecommerce sites come alive. For a website that deals with products and services, it wouldn't take so much to become boring and uninteresting. Effects give life to the basic interactive elements on the website platform.
Transitioning effects on custom websites that keep things exciting and engaging for the audience is possible with this feature. Web design services are optimized and kept refreshing as a result. The impact this has on ecommerce businesses is that customers are engaged on their ecommerce platforms thereby leading to more traffic and lead generations.
Responsive design
An ecommerce business needs custom web solutions that are flexible on all devices and browsers. This way they can reach more of their target audience.
Using a Google designer, you can create custom ecommerce website design services that are functional across all devices including mobile devices as well as various browsers.
Ecommerce web development services cost businesses money, time, resources, and expectations for a digital open door. These are rewarded adequately when a custom web development company puts in the extra effort to make the design and development services optimal across various devices and browsers.
This means that even complex websites are mobile-friendly and optimized. An online store that can be accessed easily using any device maintains a good reputation and brand identity.
More so, online shoppers experience ease and unlimited access to their favorite sales channels. This in turn ensures quality assurance for online sales and growth for businesses.
Integration tools
Google's web designer provides designers with an integration feature. This allows for infusions with other platforms that make the website easy to use.
A custom-built site has the advantage of including relevant windows to it. One of such is social media integrations which helps digital marketing experts manage business accounts better.
Similarly is the integration of payment platforms on an ecommerce website design. This is one third-party integration that an ecommerce platform cannot do without.
In developing user-friendly websites and ecommerce solutions, web designers leverage integrations that make the whole process seamless for the users. Google Designer provides this feature for custom website development.
Design prototyping
Before getting into the development of a web app, you can experiment with your design options. This tool offers a "playground" for your website development ideas. You can try out different design elements, layouts, interactive features, and more before the actual development.
Ecommerce website development doesn't have to be task work when you can easily do some test runs before the real deal.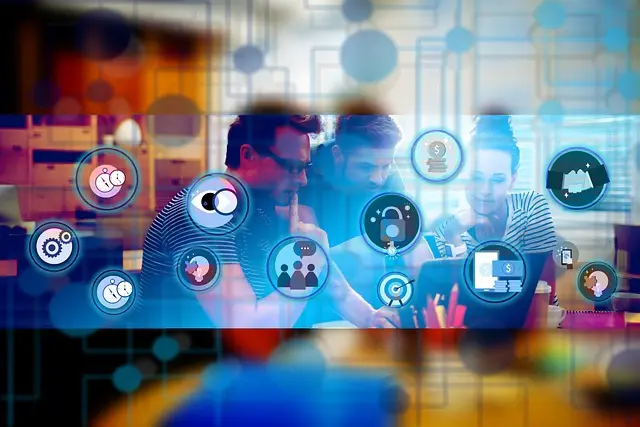 Asset synthesis
To spice up your web design, you may need to include assets that are not on the web but on external devices like your computer system or hard drive. This function gives you permission to import assets like images, videos, audio, and more into your web development.
Your web portals have an edge and are completely unique as you get to use personal assets. This creates an extra layer of uniqueness and customization for any online business.
Collaboration and sharing
Some ecommerce web design services may require collaborations based on the project. Your clients may want to take part in the process or you may be working with a team. For this reason, sharing your progress is important.
The option to collaborate and work with others for custom web development is available on Google's web designer. Instead of having to work or share your progress manually, this option allows for live viewing and collaboration. This enhances workflow as well.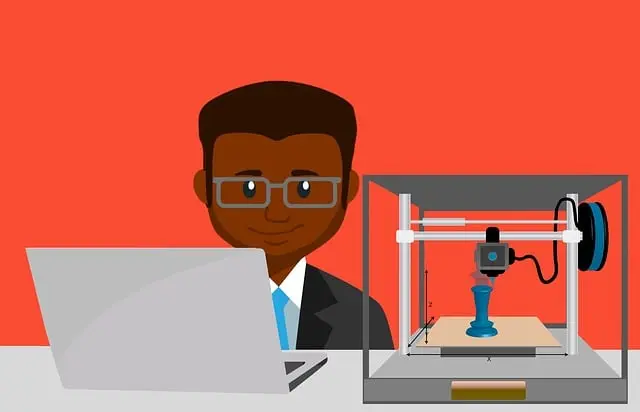 Code level customization
A code view feature on this tool allows users to view codes generated on HTML, CSS, and Javascript frameworks. You can also edit these codes as you please to give you the desired result for your custom web development.
Based on the ecommerce project you are working on, you may need to export some codes and modify them to fit the custom web development service.
This option helps you to manipulate codes for back-end development enhancement. You can take charge of your custom web development project and make the most of it.
Ad format
Ads are effective online marketing strategies used by digital marketers to boost businesses. Efficient ads, however, are carefully developed to capture the audience.
This ecommerce solution can be created manually through digital marketing agencies but this may attract some extra costs that are not covered in a budget.
The Google Designer tool has a wide range of templates and tools that make it easy to create ads for businesses. Ads can also be created in different ways like Google Ads, Display & Video360, and more.
3D authoring
This Google tool supports the integration of 3D models into website designs. Ecommerce developers can create a custom solution using these 3D models and enhancing websites.
Using this tool, ecommerce projects can have 3D content. More so, 3D animations can be created using this feature.
Google Drive backup
Losing long hours of dedicated work can be heart-wrenching. You can imagine the work and passion that goes into a custom web design and development process.
You can save yourself from heavy and costly losses by backing up your files on the cloud. Google's web designer tool kit has an option for direct backup to Google Drive.
Final Word – Custom Web Design
There's just so much you can achieve with this incredible tool for custom e-commerce web development. But it's very certain you don't want to waste any time. Explore this tool and build a website like some popular platforms that elevate customer experience and attract potential customers.
We offer custom ecommerce website development services for small and enterprise businesses. Our ecommerce web developers are world-class with years of experience and expertise.
Contact us now for more information.