60% of marketers say that inbound marketing, that is, SEO, blog content, and the likes, is their highest quality source of leads according to Hubspot. Join this percentage with our SEO best practices today.
Digital Marketing Services
Can we really talk about SEO best practices without first talking about digital marketing? Well, I don't think so and this is why. SEO simply can not stand on its own. The topic of online marketing cannot readily be exhausted.
Our digital world is constantly evolving and with each passing day, we learn something new and fresh about it.
Digital marketing solutions are the first on my list of best practices today because truly, it captures everything that leads up to SEO and even after! Let's take out some time and quickly talk about some general digital marketing services you can get from a digital marketing agency;
1. Web development and design: Digital marketing agencies will give you web design services that will specifically address the needs of your business. Website development is the first step to search engine rankings. Simply put, without it, your business does not exist on search engines.
2. Here is another digital marketing strategy – content marketing. When you create quality and relevant content, you can make your small business visible to not just locals in Philadelphia but also, your global audience. Content may take the form of videos, audio, or blog posts.
3. A social media marketing agency can easily handle this aspect of digital marketing strategies. Social media has proven to be useful for more than just entertainment and fun. Local businesses have grown from maximizing social media management.
3. A social media marketing agency can easily handle this aspect of digital marketing strategies. Social media has proven to be useful for more than just entertainment and fun. Local businesses have grown from maximizing social media management.
4. Influencer marketing has grown to be an effective strategy for digital marketing experts. How does it work? There are influencers and celebrities on various social and digital platforms and they are paid to advertise products or services for businesses.
This way, they create awareness of that brand to their followers and sphere of influence. The more their followers, the more their influence.
5. E-mail marketing is another successful SEO strategy used by Philadelphia SEO experts and digital marketers. In 2021, the average conversion rate of mail to sales was 1.22% according to Barilliance. Now, that is the data for sales! Don't you think you can get traffic from email marketing as well?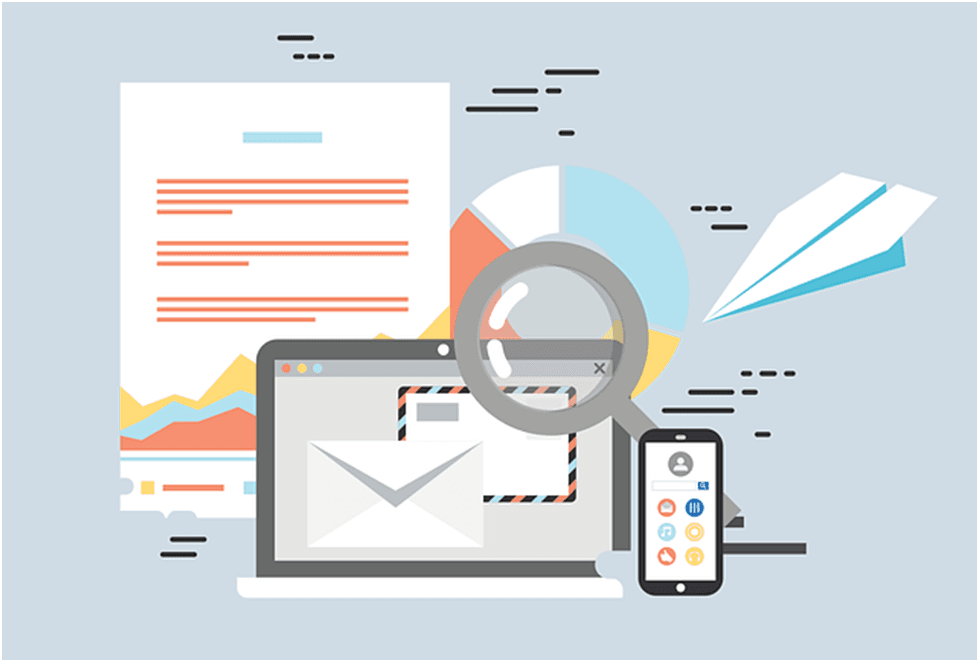 6. Paid advertising: As the name goes, paid ads involve paying for and placing business ads on strategic points to attract a specific target audience in a given demography, location, or with similar interests. These ads are of different kinds and they include:
– search engine advertising which deals with placing ads on search engine results pages (SERPs) for search-related inquiries.
– social media advertising
– video ads
– display or visual ads
7. Tracking performance analysis: A digital marketing firm tracks the all-around performance of its business partners to ensure business growth. They follow up on the SEO strategies that they implement to see how well it is performing and ascertain if there would be any need to change strategies. Philadelphia SEO companies do not just offer SEO services but they also monitor their efforts.
Other services in this category include; search engine marketing, paid search, SEO campaign, technical SEO, and more. The best digital marketing agencies offer a full-service package on both digital services and SEO services.
More so, the SEO industry is a large one and therefore, cannot be mistaken or shortchanged for a digital marketing agency.
Ensure that you choose from digital marketing partners that do not just know their onions, but have a strong team of experts in each area of SEO.
Search Engine Optimization Services
It might interest you to know that as of 2011, 72% of Americans were active on social media according to Pew Research Center. More so, Tiktok's active users are over 1 billion in more than 150 countries. And Instagram second to Facebook has over 500 million daily active users. Mind-blowing! I'm not sure what you make of these facts but I'm thinking market. This is where the game changes for your business. An expert social media account manager can be in charge of your social media management for assured success.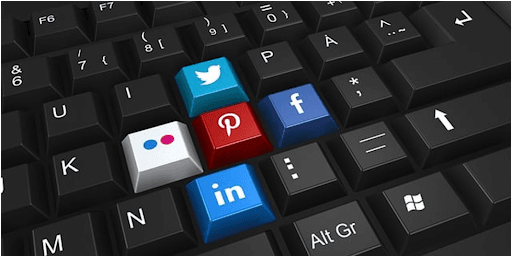 The following are some of the Philadelphia SEO services you'd benefit from the best SEO agency;
It only gets better. Content marketing is a step further into the marketing game. This digital strategy deals with everything content – from videos to blog posts, articles, social media posts, and the like. Content writing services create relevant content using keyword research and search engine optimisation techniques to improve search engine results pages and awareness of a brand.
1. Local search marketing (Local SEO)
SEO companies in Philadelphia use this method to successfully put local businesses out there. A local SEO company in Philadelphia can use this strategy to centralize its efforts in managing its clients. This features zeros-in on a given demography and location to promote a business.
Google My Business is an instance of this internet marketing strategy. GMB allows businesses to update their profiles that includes their business information like business name, phone number, address, business hours, and website address. Philadelphia SEO clients using this strategy are sure to be visible and accessible to their audience and customers.
2. Relevant Keyword Research
Top Philadelphia SEO companies use keyword optimization as a powerful strategy to beat the market. An internet marketing agency put a lot of work and effort into being successful and this makes the competition pretty high. With this approach, SEO campaigns are not just guaranteed to work but they also help SEO consultants to be precise about how they can best reach the audience your business hopes to attract.
Researching keywords gives an SEO team better insights into what exactly your audience is searching for and not just what you believe or feel they want to hear. This gives precision and the SEO agency can spend less time shadow-boxing and more time on other SEO marketing strategies.
Choose the best SEO company that can offer you success and maximum satisfaction today. Try our Philadelphia SEO agency and enjoy business growth.
3. Quality Content Creation
It doesn't go without saying, choose an SEO brand that can deliver quality content beyond the small talks of technicalities. Now, this is your reputation at sake. Above just ranking, aim to speak to your audience in words they can relate to and appreciate.
4. Link Building
Philadelphia SEO agencies know how best to build the necessary links required for your website to be seen. Being cited on other sites gives you some level of credibility that helps you rank and getting others to cite you when you're yet to rank can be daunting. Partner with a digital marketing company today and make your work easier. According to Ahrefs, "The more backlinks a page has, the more organic traffic it gets from Google."
Final Word
In the marketing industry, attaining all the heights and getting all the little details sorted out while trying to keep other aspects of your business in shape can be so much work. A digital marketing team can make your work easier and better than you can imagine.