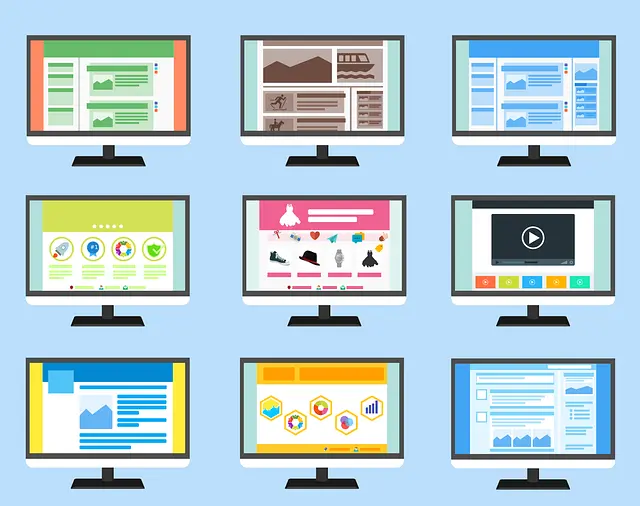 Do you love magic? What do you say we show you some magic for your business today? Here are some ways web design makes all the difference.
How Santa Rosa Web Design Creates Digital Magic
Your website may be the first contact your customers will make with your business. This is not usually, moreover, that is the point of online marketing – to gain online visibility and gain more customers.
On that note, your website has to make that first impression that not just draws clients in but keeps them hooked. The starting point is having a great web design and here's how our digital marketing company in California (whether in Santa Rosa, San Diego, or Bakersfield) can help you achieve that.
Custom Marketing Solutions
A good web design can boost your business development strategy by allowing you to customize your website to suit your marketing needs. What does this mean? If your business requires a unique website function for the kind of product and service you offer, you can customize it in that same way.
Our internet marketing agency understands the uniqueness of every business and how our creative services can take it to the next level. We collaborate with local businesses to create websites that reflect their true identity as well as their marketing needs.
Aesthetic and user-friendly design
Asides being the probable first point of contact with potential clients, your website can serve you in many different ways for marketing. It is relevant for search engine optimization (also, local SEO) services, search engine marketing, content marketing, paid advertising, and other digital marketing services.
Below are some ways to create a beautiful and user-friendly design that improves user experience;
Responsiveness
Mobile devices are so important for accessing the internet because it is portable and easy to carry about. Unfortunately, the default mode for website development is the desktop and if not worked on, will deny access to mobile users.
When a web design doesn't put access to all devices and screen sizes into consideration, customer experience is equally put at risk. As little as this may seem, it is a big marketing strategy. Small businesses with responsive web designs can successfully host search engine optimization (SEO) services and campaigns, content marketing strategies, and conversion rate optimization thereby increasing sales.
Page Speed
The slow loading speed of a site is like a long queue that gets tiring. Clients may wait patiently at the physical stores of a business, but can they wait online too? It's understandable waiting in a visible queue but no one would really understand the point of waiting online.
Our extremely knowledgeable team is well-equipped to design your site speed for optimal performance.
Engaging visuals
An online brand has a better chance of communicating its brand message through captivating visuals. Aesthetically beautiful visuals do not have to be just good looking, they can both capture the attention of on-lookers and send a message.
Engaging visuals connect people to your business. They are what you may call your online sales reps. Make it count!
Clear and easy navigation
One way potential customers can have a delightful experience from the first page of your website is to easily find their way around it. No one sets out on a journey with the hopes to be lost and the same can be said about website navigation.
Our digital marketing company creates intuitive navigations and clear call-to-actions that make users' experience on your website worthwhile. This would increase the chances of them returning to your site.
Search engine optimization (SEO)
Search engine optimization (SEO) services are the gateway to online visibility. Our web design in Santa Rosa is a stepping stone for successful search engine optimization.
How does search engine optimization (SEO) really work? With the aid of our Bakersfield SEO agency, sites of clients and businesses rank on search engines like Google. This in turn increases visitors that turn into customers and increase sales. This works like magic even for a new business.
SEO services like keyword research, off-page, on-page optimization (like title tags and meta tags), technical SEO, and link building are some of the many strategies our SEO experts use to ensure that search engine optimization (SEO) yields fruits for businesses.
Our Bakersfield SEO agency and SEO agencies all around California leverage local SEO to give businesses the right amount of boost they need in their industry.
Continuous Technical Support
Our internet marketing agency in Santa Rosa, CA provides continuous support in technical areas necessary to keep your site functional. Technical issues are bound to arise along the way even after a successful web design and development. These issues may include broken links, page load issues, web hosting issues, malware and virus threats, and many more.
While we handle your visibility online, we also handle all technical issues that may arise on your site which may affect the reputation management of your business.

How a Good Web Design Elevate Digital Marketing Solutions
The project of creating digital magic for your business does not end with the design and development of your site. Many other components come together to make it a success. Surely, a well-designed and developed site is important but after that, we go the extra mile.
Internet marketing services go a long way in building businesses in California cities like San Diego, Santa Rosa, Barksfield, and the Carlsbad area.
A couple of these services include;
Social media marketing:

Social media management is efficient for consistent engagements with your audience. It is useful for ads, engagements, and many more.

Search engine marketing:

Search engine marketing helps you place ads on search engines like Google. These ads like PPC advertising allow you to advertise and then pay when it is clicked on.

Email marketing:

Email marketing is a digital strategy that is efficient for lead generation and conversions. It is an avenue to stay in the inbox of your clients – literally!

Advertising:

Advertising your products and services on various platforms like your website and social media accounts attracts your target audience to your business.

Search engine optimization (SEO):

SEO services like keyword research, link building, and on-page optimization altogether drive organic traffic to websites, unlike search engine marketing which drives inorganic traffic.
Final Word
We believe that life is good and can be enjoyed. With our full-service digital marketing agency, you can enjoy life in business to the fullest.
Contact us now for more information on how we can bring the magic touch to your business anywhere in California today.