How would you feel knowing how much power you have in your business? Yes, custom web development confers absolute power on you to change the course of your business online.
Learn how this works and be the master of your success.
Important Aspects of Custom Web Development Services
Here are some practical aspects of custom development services that light up your online brand;
Custom web design
Ecommerce website development services kick off with web designs that are custom-made. Web designers collaborate with business owners to come up with a creative vision for their website development. This is done in order to reflect the business needs and goals of the ecommerce sites.
Your brand identity and values are made a priority in the custom web design services. This makes your custom ecommerce website design stand out from your competition. Not just that, you can choose the experience of your target audience through your custom website design projects.
Vital aspects of ecommerce web design services;
Responsive design
Your site's web design as it's been established, forms the basis of your site development. In order to make a good first and lasting impression, you must be big on responsiveness. This means that your web app functions well across search engines as well as mobile devices. Sure, you may have mobile apps for your business but that does not take the place of your business website working on mobile devices.
User-centered design
The very point of custom websites is to fit each audience specifically. Your site visitors matter a ton therefore, your web design must relate to this as well. The entire experience of your users is created before they even encounter your website. From the user interface to the user experience, ecommerce web development services are used with the users in mind.
SEO-oriented
Search engine optimization remains an important aspect of online marketing for businesses. Digital marketing experts create a competitive edge for their clients using this service. This can only be achieved through an SEO-oriented website. The technical aspects of your site determine a great chunk of your SEO success. Some of these elements include page loading time, user experience, and mobile optimization among others.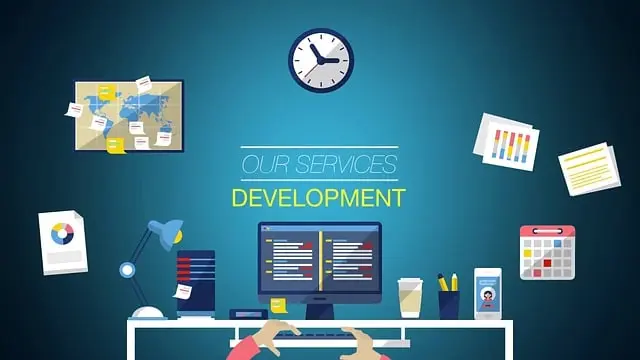 Custom website development
A step further from your custom website design services leads to the development process of your ecommerce platform. A custom web development company uses its coding expertise to create a website for your ecommerce business.
For ecommerce businesses, whether or not to have a functional site is completely out of the question. They depend solely on their ecommerce platforms for most or all their transactions. In other words, it is not just another platform but their online store. This must be reflected in the quality of the ecommerce websites they have.
Ecommerce web developers, therefore, build sites that hold ecommerce solutions for online businesses. Elements that elevate your brand credibility and give your audience a lasting experience are highly considered in the process.
Web developers create an ecommerce framework and content management systems. Complex websites are easier to build and organize. Likewise, you can take advantage of this to create an ecommerce website that suits your needs and preferences as a unique business.
Simply buzz our custom web development agency now for an ecommerce web developer.
Custom web solutions
Based on the unique requests of each client, our web development team develops web solutions for online businesses. You can choose the custom features, elements, and functionalities you want for your website. This gives you power and control over your web development. You can create whatever you feel better with.
Web technologies
Choices for frameworks and backend technologies differ from client to client for a custom solution. Ecommerce development services are flexible for this difference in preference. Whatever would contribute to your business growth is used for your custom web application development.
Progression
All things being equal, internet marketing grows an online business rapidly. While you set out to get your website developed, you do so with growth in mind. This is absolutely normal and expected of any brand venturing into it.
Likewise, the capacity of your site will be expected to grow with time in order to contain the growth of your business. Just like starting a family where you'd need to move to a bigger house as you increase, your business will require a bigger site.
Fortunately, your website doesn't have to move into a completely new space. With custom web development, you can have progressive web apps. You can simply upscale your website to fit your future needs. Whether your site is created from a clean slate or using a website template, you can scale it using the right web development company.
Web security
Online platforms and applications are susceptible to threats and viruses. And without care, it can be cancerous to them. These threats destroy valuable data and progress on a website thereby disrupting online activities and even so, online sales.
Web development services cost covers the securing of your website against threats and vulnerabilities. Security measures are put in place for the safekeeping of valuable data. More so, development companies keep up with security updates.
With our custom web development company, you can rest assured that your site is safe and secure. We're only one buzz away.
Technical support
Your business online gains a strong online presence due to the background work constantly done. Without them, your site may crash, literally! Constant technical support from a web development team keeps it running and fresh like adding oil to an engine.
This service allows for system updates, database management, technical fixes, and more. Your project manager runs a periodic check on your site to ensure that it is consistently in a good place for smooth sailing.
Integrations
An ecommerce website inevitably needs integrations. A custom web development enables you to get the necessary third-party platforms that you need for your online store. The payments have to go somewhere other than your website and trying to process every single order manually is a death wish.
Integrations for payment, processing of orders, shipping and logistics, inventory management, and more are possible on a custom web solution.
Final Word from a Custom Web Development Company
Custom web development services offer a lot for your online platform. With the right expertise, you can harness the full potential of these services.
Our custom web development agency has all you need for this and here's the deal – make us your partner let's turn your business around for good.
Now you have all it takes to win, what is your checkmate move?
Contact us today for more details.