It is not surprising that businesses in Philadelphia are fiercely competitive given the nature of the city. Hence, the need for advertising agencies in Philadelphia PA. The wealth of knowledge and expertise of the advertising and marketing agency gives your business an edge over your competitors while reaching a wide range of your target audience. There are a variety of agencies in Philadelphia PA to help you with marketing strategy and digital marketing solutions. These services range from web development to search engine optimization services, social media management, and more. Undoubtedly, working with an advertising agency in Philadelphia PA has upsides, and we will discuss the top 6 benefits of doing so today.
Top 6 Benefits of Working with Advertising Agency Philadelphia
Mastery of Marketing Strategy
Advertising agencies offer a wide range of services as earlier stated and this gives them a vast knowledge of business development and the local market. They are saddled with the responsibilities of market research, consumer behavior analysis, and digital marketing trends. With the right amount of data, the advertising agency can identify your target audience, create tailored messages for them and choose the right advertising channels to reach them. Hence, they are better equipped to make informed decisions in developing a marketing strategy suitable for the needs of your business. Using an agency in Philadelphia PA therefore puts your business in the safe hands of mastery.
Digital Marketing Expertise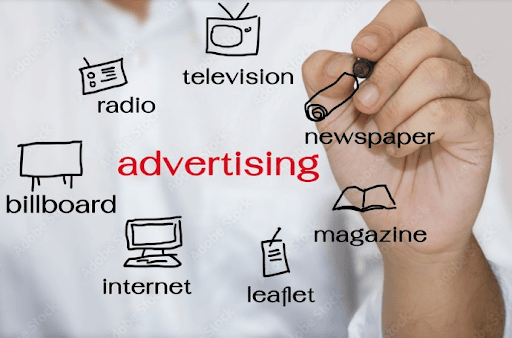 It is no news that the world has long gone global and connecting lives and people online. This is the same for businesses. In order to thrive in this ever-growing digital world, you have to move with the trends. Needless to say that the audience you want to sell to is online. Beyond traditional marketing, digital marketing opens a whole new world of opportunities to reach more people and make more sales. By working with an agency, you give your business an opportunity to accelerate client success, enhance your brand visibility and drive traffic to your website.
Holistic Skills for Marketing
In addition to getting digital marketing services, you stand to explore traditional advertising as well. When you find a reputable agency in Philadelphia PA with good business acumen, you can be sure to align your business goals and marketing efforts in no time. Their team of widely skilled experts will bring a holistic touch to the marketing game.
Fresh and Objective Perspective
You gain new insights into your business when you give room for external inputs. Marketing agencies are trained to objectively assess problems through market research and marketing analysis. And are also experienced to help local businesses scale up their sales. Utilizing the full service of agencies will give you an edge in the competitive market of Philadelphia PA.
Saves Time and Cost
Consider the amount of time you'd save yourself and your business when you employ skilled hands for work. Working with an advertising agency will save you a lot of time trying to figure out who your target audience is, the best possible ways to reach them, and how to have a strong online presence. More so, you would save money when you not only hire a reputable and affordable agency but when you save yourself from the losses of trials and errors.
Data-derived Marketing
You can be certain of the outcome of your collaboration with a reputable agency since their public relations are data-based. Digital marketing experts use analytic tools like Google Analytics to track and measure the performance of your ads across all channels. The agencies are able to identify trends, evaluate and fine-tune strategies and also effectively allocate resources.
Our company specializes in reputation management, and high-quality work in the Philadelphia area.
Digital Marketing Services Offered by Advertising Agencies
In choosing your digital marketing agency, you have to consider the services they render. Some agencies offer full service while others don't. A full-service agency offers clients the following digital marketing services:
Search Engine Optimization (SEO) Service
SEO strategies help local businesses increase organic traffic, and improve business online. An SEO agency uses search engine marketing and SEO strategies to optimize websites and increase visibility on search engines and drive more traffic. They offer SEO services to clients and small business owners with a specialized SEO team. You can learn more about how to know the best SEO agency in the Philadelphia area here. Our SEO company will provide you with a high-end SEO strategy to increase your visibility.
Web Design and Development
A compelling online presence starts with a visual representation of your business and services. Web design and development is a package that brings you closer to your goal. In developing and designing your website, you improve your public relations through brand development. Small businesses benefit largely from web design and are one step ahead with display identity.
Social Media Marketing
Social media is a major tool to connect with your target audience. Social media marketing agency takes on various approaches to building and sustaining a strong presence on social media. By developing tailored social media strategies, creating engaging content, and interacting with followers, trust is established with your clients, and conversions are increased. Social media marketing is an effective way to monitor performance metrics and also drive traffic to your website.
Content Marketing
Content marketing initiatives strive to consistently attract and retain clients by creating and distributing relevant content. Digital marketing agency provides specialized content strategies that align with local business goals. These contents include blog posts, articles, video content, and more. Content marketing is aimed at educating and engaging your clients.
Email Marketing
Philadelphia SEO services oversee lead generation, nurturing them and retaining clients through personalized yet relevant content. They are saddled with designing email templates, segmenting email lists, automating campaigns, and analyzing metrics to optimize performance. Direct mail strengthens your relationship with clients and promotes products and services.
Pay-Per-Click Advertising (PPC)
Agencies run ads for their Philadelphia SEO clients using PPC. It is an approach to digital marketing that involves placing ads on search engines and other platforms, and paying only when users click on the ads. Service digital marketing agency ensures clients create and manage PPC campaigns. They also ensure that you reach the right audience with compelling ad copy and optimized landing pages. Platforms like Google Ads are used for this.
More services offered by top advertising agencies include display advertising, Logo design, graphic design for social media and other relevant platforms, mobile app development, and technical fixes.
Final Words
Leveraging these full services will give you an advantage over your competitors. Choose the best SEO agency and SEO company for your website today. See some agencies in Philadelphia.
Our company can be counted as one of the best and exploring our full package will take your business to the next level of success.