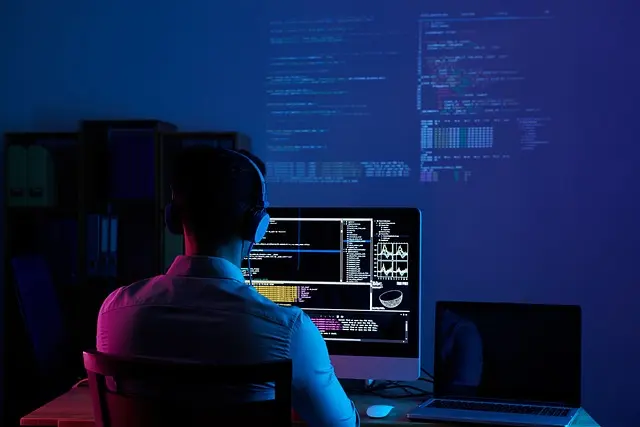 The dreams and goals you have planned for your online business can be brought to life. The ecommerce web developer is skillfully equipped to create realities of your business dreams and fantasies. They do this and more as they fully take on their roles in custom web development.
Let's take a sneak peek into the roles and responsibilities of an ecommerce web developer.
The Roles of an Ecommerce Web Developer
An ecommerce website developer plays various yet vital roles in the development of your business website. Here are a couple of them;
Custom ecommerce website design
Ecommerce websites require specific web technologies and features. This means that an ecommerce website is expected to look and feel different from the sites of other industries. For example, the website of a law firm or medical company will definitely be different from that of a business site.
Web designers and developers use ecommerce website design services to customize sites that answer your business needs. Programming languages like JavaScript, HTML, and CSS are used to build ecommerce sites. Front-end and back-end development services are carefully done for ecommerce projects.
Effectual use of custom web development services
Your custom web application development is set in tone and optimized using custom web solutions. Here, website development services are tailor-made to fit your exact business goals.
One may know that these possibilities exist and even know the ecommerce development solutions, however, it takes expert ecommerce developers to make the best use of them. Moreover, they use business logic to build complex websites that are one of a kind.
Management of database
A custom website like any other site deals with databases for information retention and management. These databases are built and managed by developers for smooth organization and use of data. Your developer is in charge of creating databases for your customer data, product details, transaction history, inventory, sales, and more.
More so, they enhance the efficiency of these databases for maximum functionality. The performance of your site is also improved and you can freely access and retrieve data when need be. This may include creating content management systems for better content organization.
Optimization of site performance
Your ecommerce website pays off when it accurately serves the purpose for which you created it in the first place. Whether to serve as a product marketing platform or an online store, one thing is certain – you need it to always perform well.
Experienced web developers assess all aspects of your website and ensure that everything it takes to function properly is incorporated into the design and development process. This looks like having a responsive web design where your site responds to devices of all sizes and screens as well as browsers of all kinds. In all, developers ensure that your website performance is excellent at all times.
Authentication and authorization of a user
Security from threats and hackers is provided by ecommerce web developers. One way that this security is evident is through this feature. Developers set ecommerce platforms to only grant access to users who are authorized by them.
After your web design and development, digital marketers come on board to execute online marketing campaigns that give you a strong online presence. These marketers will need access to your ecommerce platform and this access is granted by your developers.
More so, ecommerce businesses grow with time and this may require scalability and extra hands. This calls for progressive web apps which will inevitably require more users than before. Access is granted to new users by a web developer for an already existing website.
Furthermore, the levels of security cover aspects like customer data, order histories, user profiles, and other sensitive information relating to the business.
Integration of SEO elements
Ecommerce web design services also make provisions for SEO efforts that promote search engine rankings. Ecommerce solutions that make for a user-friendly website add to customer engagement and improve customer experience which increases website traffic.
Also, mobile optimization which is an important part of custom website development contributes to search engine optimization services.
Optimization of ecommerce features
Web integration services are used to make the shopping experience of online shoppers thrilling. The ease of shopping from their comfort is heightened with specific features of ecommerce development services.
Such services include;
Payment gateway
Payment for your product seals the deal with your target audience. The leads generated by your digital marketing experts are solidified and converted only at this stage. It is now certain that the custom solution on your web app is effective. Integration of payment platforms to your web application makes it absolutely possible and a seamless transaction.
Shipping option
After payment is another essential aspect – how the customers receive their purchased product without moving out of their comfort. Logistic companies that you partner with can be added to the website to process and deliver orders.
Shopping cart
This feature makes it easier for your customers to keep track of orders they're interested in even before paying for them. They can also manage their order in this section. They can either increase, reduce, or modify the specifications of their order before making a purchase.
Security, support, and maintenance
These web development services cost the longevity and success of your custom website. Aside from creating a custom website design and managing the ecommerce web development, your custom web development company provides continuous support, security, and maintenance for your web portals. This goes a long way to provide quality assurance for your online business and elevate your brand identity.
Continuous maintenance and updates ensure that your web applications are always up-to-date and highly functional. Like putting oil on your engines, maintenance is super important for your business website.
Collaborations
Your custom web development company is saddled with the responsibility of collaboration. This is vital among website designers, development teams (front-end and back-end), project managers, the digital marketing team, and you as the business owner. This keeps everyone on the same page and in synchrony for a common goal.
Final Word from a Google Web Designer & Website Development Services
The role of a web developer is key for your custom web development. They work with designers for the custom web design which makes way for a flourishing custom web development. This sets the ground for growth and increased online sales.
We offer custom ecommerce web design and development services. We build custom websites that ensure lead generation, increased conversion rate, and overall business growth.
Contact us today at Padula Media for full details.