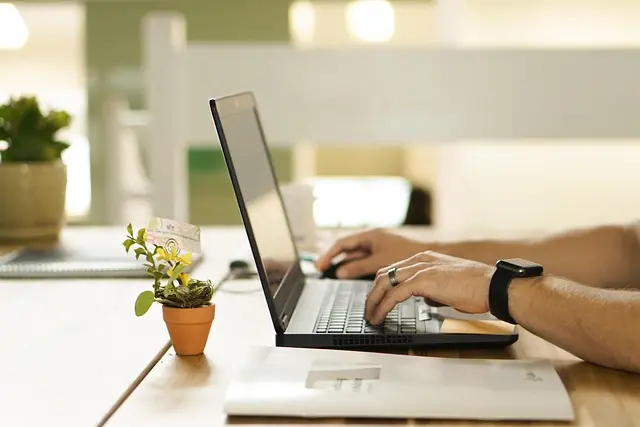 Using unique digital channels, online marketers boost their clients' growth plans by a hundred percent. In a world where your business depends on an online audience to thrive, you need a capable team on your side to win.
In this blog post, we will discuss the services that a marketing company may use to grow your business rapidly.
Digital Marketing Campaigns Used By Digital Marketing Agencies for Rapid Growth
In-depth digital strategy
Before the best digital marketing agencies set out to host digital marketing campaigns, they equip themselves with knowledge. One may ask why given that they already have digital marketing professionals with marketing knowledge and expertise. However, it doesn't usually work like this.
For every account that a full-service marketing agency takes on, they do their due diligence. A thorough research about the business, industry, and competition is done. Research into the local market for that business helps to understand the possible factors that may influence marketing strategies and success.
Digital marketing specialists who study and analyze the local market gain valuable insights into the trends and factors that influence consumer behavior in that area. As a result, they are able to develop suitable strategies.
Also important is the understudy of the target audience and how the business goals can be achieved through their pain points. The digital marketing needs of a business is at the center of all digital marketing campaigns hence, the need to understand the unique need of each business.
Search engine optimization
Internet marketing solutions are developed in line with business challenges. One of these solutions will include search engine optimization (SEO). This is a solution that ensures your online visibility on search engines. Strategies are put in place to enable your website to rank on the first page of search engine results pages thereby improving your brand exposure and reach.
SEO efforts align with your marketing goals by giving you visibility. With this, you stand a better chance of reaching your audience who are scattered across the Internet. Also, SEO services produce long-term results for businesses like yours. One significant instance of this is organic search traffic.
SEO-optimized websites open up a world of opportunities for businesses. You can gain more website traffic, customers, and even conversions as a result. Even if these effects are not immediate, they are seen over a long period of time.
Web design and development
Companies and businesses need websites to start off online marketing tactics like SEO. A full-service digital marketing agency creates sites for businesses for this reason. If you already have a website, a simple optimization may suffice.
Web design and development services help to create well-functional sites that enable digital marketing specialists to ride on for marketing solutions.
Web design factors that contribute to online marketing include;
Responsive design
The ability of your site to function properly on mobile devices depends largely on this aspect of your web design. Digital marketing specialists create designs that allow users to have a seamless experience on your site using their mobile devices and any browser of their choosing. Given that most users access the web using their mobile phones, having this option is a plus.
User interface
Your digital marketing space is an avenue to create a home for your online audience. This means that you understand what home means to them. Through a study into your customer behavior, digital marketing experts know ways to make this happen.
From the first page of your website, your customers should be able to feel warmth. Your colors, images, layout, background, and more are all ways that this can be done.
User experience
In addition to the user interface, a digital marketing specialist replicates the user's journey on your web design and development services. This covers the navigation and interaction tools that make the experience of the user seamless and worthwhile.
Site speed
This factor also adds to the experience of the user as it speeds up the activities online. Large companies and businesses that depend on their e-commerce platforms to make sales must utilize this feature. Transactions of all sorts need to be sped up in order to reduce the waiting time as well as bounce rates on your website.
Social media marketing
The latest trends in social media are just one-way digital marketers can keep their audience hooked. Aside from posting relatable content, digital marketing specialists leverage influencer marketing. As social media influencers go viral with trending topics, they captivate their audience and integrate marketing.
Social media services also include digital advertisements (paid social advertising), digital PR, and active engagements with the audience that make for effective social media marketing.
Pay-per-click advertising
Small businesses depend largely on digital marketing in order to get the top in a short period of time. Given the already existing market and competition, they may need the help of trusted partners in the form of a digital marketing company.
For new leads and vast reach, your digital agency employs this marketing strategy of paid advertising. Search engine marketing, Google ads, and Microsoft ads are some examples of ads used by digital marketers to reach and attract more audiences in a short period of time.
Content marketing
A digital marketing specialist handles the content creation and marketing service for their clients. Valuable content or information that is relevant to the audience is created and posted on various platforms. This may be used for SEO purposes, social media marketing, or even email marketing.
Through various content types, a small business marketing agency drives positive results. Content may also be user-generated, but is still managed by the agency. This way, conversion rates are increased, and marketing success is achieved.
Email marketing
Small businesses grow their online community using email marketing campaigns. Marketing campaigns are personalized and targeted to the audience who are subscribed to the mailing list. Messages are also sent timely through data analysis provided by the email platforms. This marketing strategy helps with conversion rate optimization.
Final Word
Doing business in a digital world requires a strong albi – digital marketing company specializing in optimizing and actualizing digital goals.
Get the best marketing services with our digital marketing team and unleash your business potential. Contact Padula Media today for all your online marketing services.