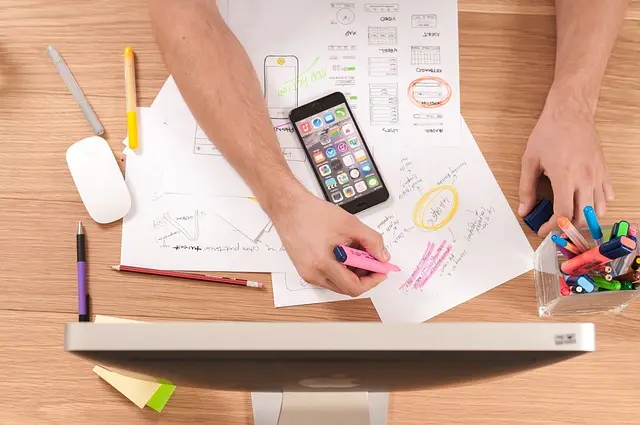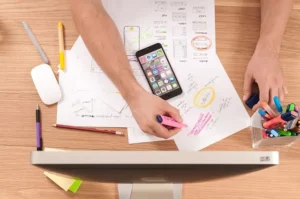 User-friendly, fully optimized, quality content, to mention a few. These are some of what goes into providing a satisfying experience of your product to a user which is the ultimate goal, right?
Every little detail one takes into consideration when designing for a client is serving the purpose of optimizing the user experience of your finished product. A good web design firm that prioritizes creating user-centric designs to enhance user experience is all you need.
Here is how Pottstown, PA Web Design gets it right and can help you do the same.
How Does Pottstown Web Design Do It?
Being very deliberate about excellence in service to highly valued clients, Pottstown Web Design only puts the users' needs first. The evidence of that is in its effectiveness and efficiency at creating very satisfying designs that resonate well with customers.
To really know how it works, you may want to pay attention. What are the methods and how does it contribute to your internet marketing?
Research about the target audience
Before you can successfully set out on the journey to giving your audience the best experience on your website, you have to first understand who they are and how to get to them.
This means that you will need a detailed mental image of who they are including their possible occupation and behavior. Having this clear picture would give you a solid sense of the people you would be serving and how best to do so.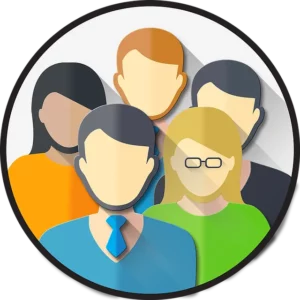 Researching the users may take various forms which include;
Demography
Information like age, location, occupation, educational level, and gender fall under this category. Interesting to know that these factors contribute largely to the purchasing behaviors of your target audience.
User persona
User personas are in the form of animations and avatars used to represent the audience in a detailed format. The persona guides your product team through the process of designing and developing your new website.
Important needs and pain points that your small business can address for your audience are all captured in the user persona design.
User journey mapping
Small businesses in Bucks County, PA are able to understand the experience and perspectives of their audience through user journey mapping. It entails a visual representation of the step-by-step journey of potential customers on the website.
More so, the user persona is incorporated into the journey of the website visitors for better insights and understanding of what it would be like for them.
Responsive Design
Besides having an attractive website, a business in Bucks County would lack a good user experience if that website doesn't work well on different screen sizes and devices.
Needless to say, a responsive website would boost traffic, and ensure more leads and sales as well. And how does this work? One prevalent digital marketing service that improves website visibility is search engine optimization (SEO). And in order for these search engine optimization (SEO) services to work maximally, websites need to be responsive in many ways. Some of these ways are;
Page load time
No one likes to wait and if your business page does so much of keeping your users waiting, they're likely to abandon it on the grounds of bad user experience. The amount of time it takes for a website to load can significantly affect its traffic. This can be avoided, however, in web design.
Mobile optimization
Many digital marketing services anchor on this to function effectively. For instance, many business owners in Bucks County need users with mobile devices to find them on directories and links. This, however, may not be possible if the web design services do not include mobile optimization.
With the aid of Pottstown PA web services and expertise in technical details, a digital marketing company in Bucks County PA can create responsive website designs for businesses and companies.
Easy Navigation
Most times, people make the mistake of believing that the more the better. This is especially true for designs. Unlike popular belief, designs are better when it's less. Simply put, a good and beautiful graphic or web design is simple.
The same can be said about the navigation of websites. Why complicate things for your audience when they could easily access your website for your services or products?
The experience of users via easy navigation can be improved with a local web design company in Bucks County PA for your site pages.
Direct call-to-action buttons
You can call this a guidebook or manual for your website. The aim of digital marketing services in their entirety is to attract customers and increase sales. In the case where customers are to interface with businesses online, especially on websites, they'd need a clear guide on how to go about it.
This is so delicate because one wrong move (like omitting a pay button) may cost sales and more customers. However, with a user-centric web design in Bucks County, PA, companies can be at ease on this matter.

Testing and feedback
The best way to know how user-centric your site is is to test-run it. You may have to run the website through a series of tests like its ability to appear on search results of major search engines like Google. Would local SEO services thrive on the website?
This and other elements like page load time, mobile friendliness, just to mention a few are some of the tests that should be run on the business website.
Clear error messaging
Technical errors and glitches are common with sites and even mobile applications. When these errors occur (especially while users are accessing the service area), error messages are communicated to them.
It is easy for one to get agitated when an error occurs, especially when they are ignorant of the cause. Error messages however serve as a nice buffer for maintaining a positive user experience for your business.
More so, making these error messages clear are as essential as well.
Final Word
For a web design company that values excellence, there is very little else that tops the ability to create web pages that make the user feel at home and connected in the shortest time possible.
As a business owner in Bucks County, you want to ally your business with the team that gets the work done. With Padula Media, you can give your users the experience they deserve.
Contact us now for more information.