This or that?
Text or video content? Everyone loves a good video that engages our visual senses. And there's no limit to how far videos can be used to engage people.
As a brand or business owner, videos are just as important when it comes to engaging your audience. Video marketing can take your brand to incredible heights and knowing how to get there is important.
In this blog post, you will gain step-by-step insight on how to make the most of company videos to reach great lengths. And of course, with the help of a video company.
Steps to Keeping Your Audience Hooked with a Company Video
A company's video production content can benefit your brand in many ways and in order to enjoy those benefits, you have to get it right. Here are steps on how to make a new evolution video that uplifts your brand;
Articulate your goals
The purpose of every corporate video must be well-defined and articulated to the last T. The pre-production period of video production involves mapping out what the video can achieve for your company or brand.
Your goal may be to educate, train, or market products and services. There is a wide range of purposes that corporate videos may serve for a business and knowing what you want per time is important.
A corporate video production company based in your demography helps you attract and engage with your target audience using various techniques.
Given your business goals for a particular time, the right video production company comes up with appropriate content fit for the need.
Below are some video forms that the best video production agencies use to keep an audience engaged;
Educational videos:

These are video solutions to possible challenges and problems associated with your brand. You can educate your audience on how to navigate a peculiar issue in your industry. For example, a law firm can create videos that educate their audience on legal issues associated with leasing a house.

Training videos:

You can produce videos that aid training processes in your line of work. It may be within your company or straight to your audience. Training on industry expertise like public speaking can be promoted through video services. This would engage your audience whether they have to pay for it or not.

Explainer videos:

These are product demonstration videos where step-by-step instructions on how to use a product or service. An explainer video is made to help the audience navigate a product. Mostly, animated explainer videos are made for corporate use and promoted on social media platforms.

Commercial videos:

This is basically for marketing purposes. Video ads are creatively put together to market a product or service for various brands. Influencers are used mostly for creating video content that advertises a brand.

Promotional videos:

A promotional video may take different forms other than a commercial video. Here, event videos as well as brand videos are used to promote the services of a brand. More so, your brand story can be leveraged in brand films to promote your company.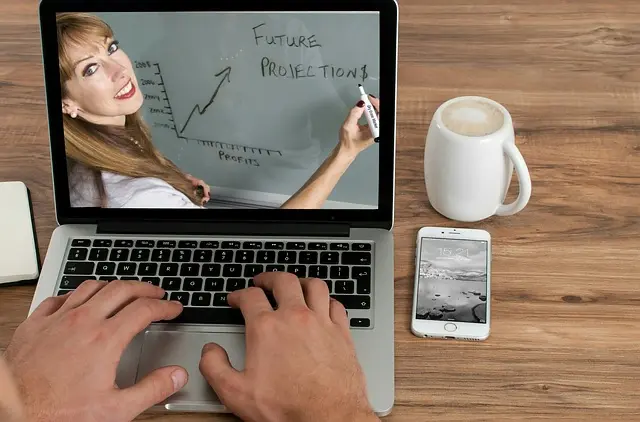 Know your audience
Understanding your audience gives you a better insight into the best video content to approach them with. Does your audience need educational, training, or product videos? Would they appreciate animated videos?
These questions among others will help you create content good enough to engage them. A video agency will lend you a hand to further analyze and decide on the best content for your audience.

Create a story
A compelling story plus high-quality video is the time bomb that sets off the real magic of video production services. The best video production companies create mind-blowing videos using emotional stories that resonate with the audience.
A video production team may create impactful videos and corporate films for you but they can not be compared with ones you create yourself.
No one understands the visions and purpose of your brand as much as you do. Therefore, no one can capture your journey and brand story better than you.
Video production companies can produce high-end masterpieces but they may not create compelling stories for some aspects of your corporate video.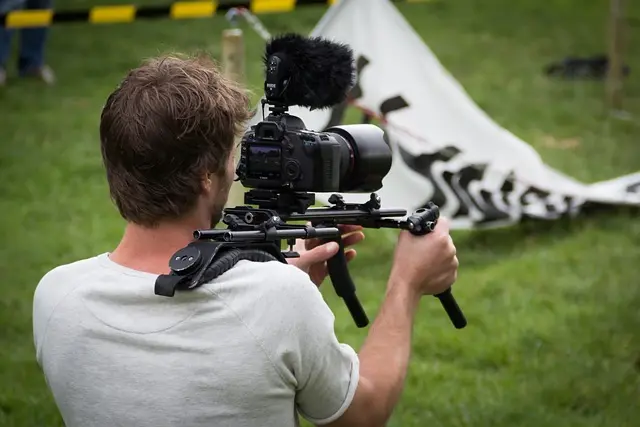 Infuse music and sound effects
Subtle sound effects and music add some spice to your video project. Unlike music videos, the music for your corporate video will be so subtle it could go unnoticed. This way, your audience can enjoy the sound without distractions from the message of the video.
A video production agency has the expertise to infuse music and sound effects into any form of corporate video. More so, they have an eye for what kind of video needs what.
Pay attention to the editing
The video editing process determines a great portion of how good the content may be. The post-production is just as important as the content itself. High-quality videos appeal to people far more than poor video production would.
The video production process in its entirety is to work together to ensure the production of high-performance videos. A high-quality work is one that prioritizes all aspects of video production.
The best video production companies pay close attention to editing in order to produce great corporate videos. If you must get the most out of your video marketing and overall video strategy, ensure that the editing is on point as well.
Include customer testimonials
Branded videos like client testimonials are used to draw in and engage the target audience. A corporate video production company can create a video portfolio for your business for reference.
Testimonial videos, TV commercials, service video production, and more may include reviews of existing customers or clients. This helps you build trust with potential clients as they may resonate with before and after stories of people.
Add call to action
Don't leave your audience hanging. At the end of every video, lead your audience to the next line of action. A video marketing agency takes advantage of videos to lure potential clients to action.
It may be to subscribe to your social media channels or to engage in the comment section. A call to action doesn't have to be as extreme as making a sale or booking a session.
Little efforts of engagement on your videos and with your brand have ripple and long-term effects. Leverage a call to action to get responses and engagements from your audience.
Final Word – Video Production companies on corporate video production services
A corporate video can be used to your advantage and in a variety of ways to engage an audience and elevate brands. This goodness, however, can only be enjoyed when it is leveraged properly and with the help of the top video production company.
Make our video production company your one-stop shop for all your video production services. Our video production expertise is top-notch and appealing.
Contact us now at Padula Media and let's make your complex ideas marketable and successful.