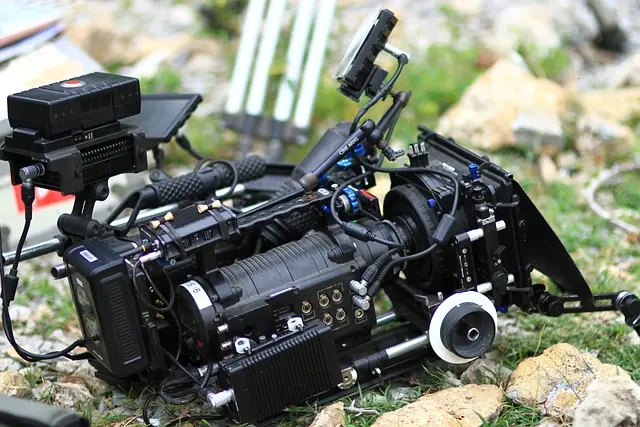 Great news! Success has been demystified. Now we know that with clearly defined goals anything can be achieved. That principle backs the businesses in the West Chester pa area that leverages the unlimited and barely tapped power of video production to create content. How does that work?
Engagement Techniques of Video Production West Chester, PA
In Philadelphia, marketing videos increase the appeal of the idea being conveyed by the service company and help businesses grow in lots of ways. These motion picture services capture a great deal of attention and drive people to action. Knowing this, you may rightly infer that the video production company with the best engagement techniques is the one able to produce the most remarkable results.
Let's go over some of the techniques used in the media that gain the most positive reviews.
Visual appeal through video editing
High-quality videos give a sense of appeal that draws attention and engagement. In addition to audio content and texts, motion pictures make a complete package for the elements that entice and excite the audience. Just like any other quality product, a quality video production in the West Chester, PA area will not just appeal to and attract customers, it will retain them for more engagements and sales.
Storytelling through video production services
Whether it is a wedding video or animation, video presentations tell stories that evoke emotions and resonate with people. A good story captures the true essence of human existence and tells it in a way that relates to an audience. This is sure to create a buzz and engagement amongst the audience.
In West Chester PA, video production services leverage the power of a good story to promote businesses and brands. These stories are aligned with the goals of a business to instigate engagements. The engagement however may be positive or negative. But in order to get the best out of your video production services in West Chester PA for your business, partner with a video production company that elevates your identity and values.
Event Coverage
Live-action events are another way to get people at the moment and be a part of something special. The core of human existence is connection and everyone likes to belong. This part of video production services in West Chester County Philadelphia gives people an opportunity to participate in the shared experience of events. A wedding ceremony is an instance of a video production service that offers this benefit.
More so, video production in West Chester County Philadelphia serves for business presentations. Businesses are able to record, edit, and present their business ideas with the help of videos. This is another form of engagement that video production fosters in an organization.
Educational content
Most online training institutions and businesses rely on the ability of a video production company to wrap their message in a more digestible and informative visual concept. All in a way that tells a complete story that viewers can learn easily from.
From the shoot to the post-production. The idea of post-production services (a vital part of video production in West Chester PA) is that the video editing part happens after the shooting process of the videos. This stage is where the team begins the editing process, adding visual and sound effects that animate the videos.
Content of diverse types
We have seen how the services of a video production team are very useful for businesses and institutions that want to create educational content. But, it is just the tip of the iceberg when it comes to the depth and utility of video production companies.
With an efficient and vibrant video production team, video editing and videography can be used to cater to different audiences' preferences and interests. That kind of diversity serves you if you want to create animation, product demonstrations, interview videos, virtual tours, and more.
The film industry has already shown us how superior editing after a shoot with a green screen can produce blockbusters. That's telling of the power of a good video production company and what it can do for your business.
Social media marketing
The rate at which a video travels across the world is almost beyond comprehension. Social media successfully removed many of the limitations companies who want to share their marketing videos would have had without platforms like Facebook, Instagram, and Tiktok.
Since videos are easily shareable and can go viral so quickly, you can easily increase your reach and engagement by sharing the videos created by your media team. Now you can quickly tap into new audiences.
Search engine optimization
Google, a known online authority is known to prioritize websites with video content in their ranking. Videos can help improve your online visibility by increasing your ranking on search results.
When visitors come to your page and view your content, it increases your value and you get the chance to welcome more visitors that can then be converted to clients. Search engine optimization is a digital marketing strategy that increases the engagement and visibility of your website. Just as optimized blog posts, video content marketing leverages a tailored approach to increase online visibility.
Performance Analytics
The purpose of reviews is to refine your strategy and get better. Luckily, Video production companies provide detailed analytics that gives you and your review team a scoop on the metrics of the engagement on the videos on your site. Important data like click-through- rates, watch- time, and a lot more about your site can help you improve and tune your strategy better.
Final Word from a Video Production Company
Video creation services are key ingredients to your success as an organization tethered to the digital world. It goes without saying that your media presentations play a huge role in uplifting your brand image and getting your business booming.
Take advantage of the services of a video production team in west chester pa for your shoot, video editing, and all the videography needs your business can benefit from. These services guarantee increased engagement and more conversions for you.
Contact Padula Media for more information on how to get started today.