Do you feel stuck? Knowing the best practices for web design will go a long way to making things easier for you. If you hope to become an expert web designer, this blog post is for you. Stick around and learn some tips on how you can create that exceptional and user-friendly web design.
Best Practices of a Professional Web Designer
1. Simple Navigation
Navigation of a web page is a vital element that you must consider when doing a web design. The whole point of a website is to speak to the users in a way that they can get information made specifically for them and also take the necessary steps. These steps can be hindered if they have difficulties accessing the web page. Hence, the need to do a simple and easy navigation setup.
2. Loading Time for the Page
How web designers create their designs can relatively affect the amount of time it takes for a web page to load. The loading time is important because it can contribute to how much time a user spends on the page and whether they would like to come back.
3. Responsive Design
A product designer must consider the ability of their design to respond to various devices including mobile phones. It is your duty to ensure that the site design is consistent for different screen sizes (whether large screens or small screens).
Studies show that 92.3% of persons that access the internet do so using their mobile phones and mobile devices make up 55% of website traffic. This goes without saying that any website that is not responding properly to mobile devices falls below the margin and would most likely lose traffic. Media queries are used to build a responsive web design.
4. User Interface Design (UI)
Web design at its best is not just about visually appealing designs but also the feel and how the elements of the page are arranged. As the name goes, the user interface talks about the interaction between the user and the web page.
A website builder has to consider things like the browser width, viewport width and viewport meta tag, the browser window, the page's dimensions, and other essential visual elements.
The skills of a graphic designer are needed here to achieve this goal. You can also use web design tools like Google Web Designer to create amazing designs.
You can improve your web projects using the following elements;
browser window
buttons
typography which includes font size, color, font style, etc.
graphic design and images
browser instructions
icons
navigation menus that help users find their ways around, and more.
5. User Experience (UX)
A UX design deals with the general experience of the user on your webpage. Is it easy for them to use your website while still enjoying the feel and look of it? You can avoid poor user experience by understanding the target audience you're creating a web design for. A web developer may have the skills for UI UX designs.
6. Stay Updated on Design Trends
You can agree with me on the fact that times are constantly changing and so are trends. Ensure that you keep yourself up-to-date on current website design for maximum client satisfaction. you do not want to be caught creating designs like it's the 80s.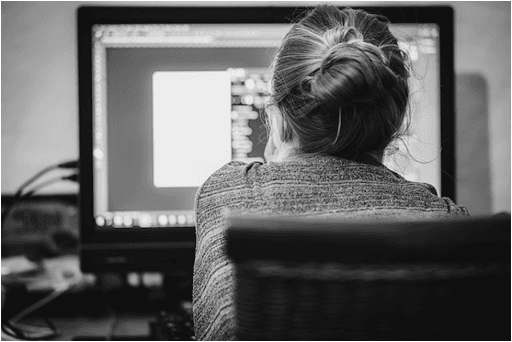 7. Use high-resolution images
Nobody likes a blurry or bad picture. Always use images that have high quality. Yes, low-resolution images save more space and also enhance responsive web design, however, I believe you can have both responsive web design and high-quality images.
8. Call-to-Action
In doing web design, top web designers add call-to-action (CTA) for an extensive experience for the users. This enables them to engage and properly interact with the site.
For example, elements like clickable buttons, icons, and prompts will improve the user's experience and make your web design interactive. Isn't it what it is all about in the first place? CTAs work best for a brand that has an online store.
9. Regular Communication with Clients
The best web designers in the game leverage this practice and it works wonders. Communicating regularly with your clients can help to improve the website design because then, you'd understand what the brand wants its audience to see or experience. Who else will have a better understanding of your web design users other than the very person trying to reach them?
The Relationship between a Front-end Developer and a Freelance Web Designer
It is very easy to confuse the roles of a developer and web designer in website development as they are not so far apart. Notwithstanding, their roles are still different and the best sites require both skills to come out nice and optimal.
A web designer's main focus on websites is to see that the general outlook, layout, and feel are in order. Any client that requires your services, already knows what they want for their site and audience. It is up to the designer to ensure that these needs are met and that both the client and the site users are satisfied.
The web designer also provides information about the web for development. Details like screen width, screen size, meta name, and media query are an example.
Web designers can also design web application, landing pages, and mobile apps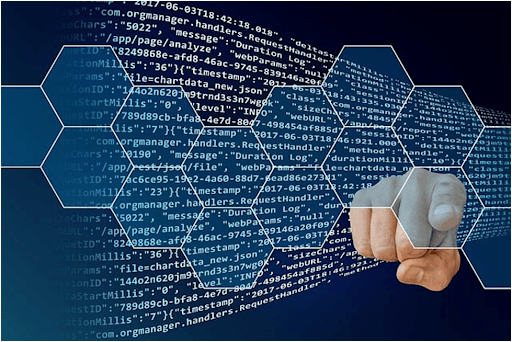 On the other hand, front-end developers work on the technical functions of websites. They implement the designs created by web designers through coding and programming on the front end or what we call the client side of websites.
In all, for successful site development, both skills are required. Development of sites is done using languages that work web designs into sites. An example of such is doctype HTML. More so, web designs give a quick overview of what the site itself will look like before it undergoes development. It gives developers a clear picture of what the site should look like and they are able to control the outcome.
Final Word – Business Owners
When you want to hire a web designer, consider getting one that can understand your business purposes as well as your audience. The fate of your site lies in the hands of the designer you choose because the development of your web is based on the picture that will be created. Also, put into account the cost of their services.
Web Designers
Just as Leonardo Da Vinci said, "Simplicity is the ultimate sophistication", strive to make your designs as simple and user-friendly as possible. The best web designers know this secret and are thriving with it. An outstanding web design will not only give you a satisfying design experience but will make your services sorted.
Read more on our blog for useful website tips.