Every business needs its own digital space. A website designed specially to connect your clients with your businesses. It is no trivial task to pick the right web designer for the job. Especially if you are taking the various aspects that make a website neat and beautiful yet excellent, such as your brand colors.
If you ever find yourself looking for the answer to the question, How do I find the right web design company?
Regardless of your location and the urgency of your business needs. You have all the needs catered for with Padula Media.
Why Padula Media?
Here are some reasons why we are your best bet at winning the game of marketing online with web design;
Local and international services
Growth and expansion is the goal of every small business whether new or existing. One thing is to hope for this growth and work towards it, and another is to actually be prepared for when it comes upon you. Without proper management and preparation, the one goal that seemed like everything will become the downfall of a good business. In order to avoid this, it is imperative to prepare in every way possible.
As you know, marketing is an essential part of your business and as it grows, your marketing needs will grow accordingly as well. With our local and international services, you wouldn't have to worry about getting a new marketing agency that understands your business needs and aligns them accordingly to the appropriate marketing strategies.
Let us be your one-stop shop for your local and international marketing.
Experience and expertise
Our experienced team of web designers and developers use their digital experiences to create a great first impression for any business owner who needs a new website. From the branding process of your company to the marketing aspects, our team explores creative and aesthetically pleasing elements for the communication of brand identity across all industries.
Not to mention, our experience with custom web design marketing makes it all easier to capture the unique needs and voice of your brand to create maximum success.
Cost-effectiveness
We do not believe that the quality of a thing should be lost to cost. Our clients have the opportunity to enjoy a qualitative marketing service without breaking the bank. The entire process of branding and creating a new website (website design and web development) is worked around a budget presented by the clients and is affordable enough.
Let us explore some creative and innovative ideas tailor-made for your small business needs while saving you some cost.
Full-service digital marketing
The website design, development, and marketing of a new site require varying expertise from different teams. Sometimes, finding a web designer and web developers (front-end and back-end) that synchronize the whole process of developing a website may be a project on its own.
If you need a website that flows in sync with each element and still captures your business essence, we are your best bet. And more than your web design and development, we offer other online marketing services that give businesses an edge in the digital market.

How Our Web Design Services Serve Your Business Needs
Mobile Optimization
Responsive websites allow sites to function properly on screens and devices of all sizes. And why is this important for your business? A large number of your customers access the internet with their mobile phones which is not the default screen size that websites are created in.
In addition to that, the loading time and speed of your site will contribute to website traffic and review it will get. With this option, we can make your website mobile-friendly and responsive.
Search engine optimization (SEO)
One service business owners cannot do without in their digital marketing is search engine optimization (SEO). This service is important to sit at the table of search engines. Essentially, it helps a site rank on search engine results pages thereby making it and the brand it represents more visible to a specific audience.
With a good web design in place, SEO will be maximized largely to ensure visibility and traffic. One thing SEO does that other marketing services like advertising may not offer is organic traffic. This simply means that businesses that apply SEO strategies to their sites from the very beginning and are ranked on Google and other search engines naturally automatically target their target audience.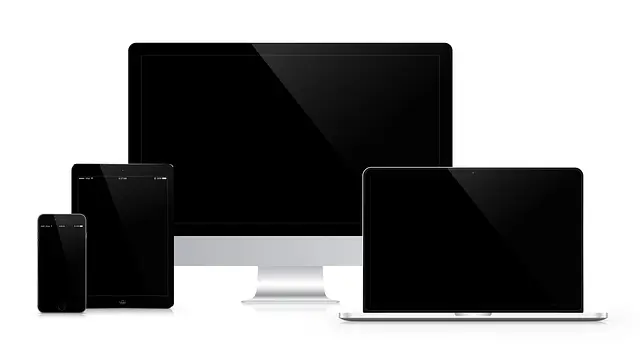 Social media integrations
Surely, you must already know how important social media management is for your business's growth. With our custom web design service, every social media platform that your business is present and active on will be integrated into your website.
This pathway will lead your audience to your social media platforms so easily that it wouldn't be a task for them. With this, you can also send posts or share campaigns on your social media directly from your site!
This feature can also support your email marketing game as users can subscribe to your email list and send emails directly from your website.
User interface and experience
Just as your branding (for example, logo design, and graphic design), your web design speaks about your business before words do. Our creative web design team can develop designs that reflect the needs of your business while also giving users an experience that keeps them close.
User interface and user experience are two elements that capture the journey and experience of the users on a website. And whether it is worth their while determines your web traffic and conversion rate. Let's make it count.
Final Word on Web Development
To remain at the top of the game, you must have an advantage over your competition, and one way we can help you achieve that is by using a custom web design service that answers directly to your marketing needs.
With our web design team here at Padula Media, all your business goals can be achieved through user-friendly and well-optimized web design.
Contact us today for more information.